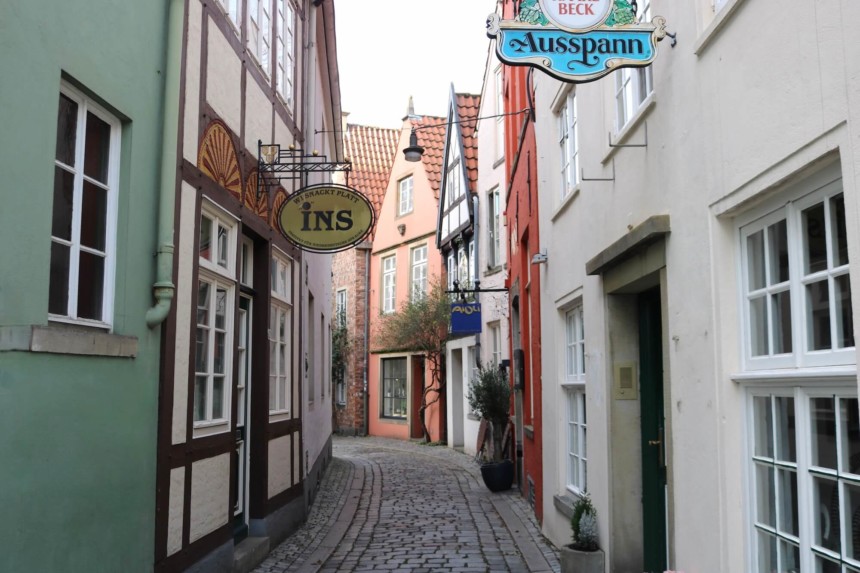 Some impressions of the places we will visit during the trip and the hotel we will stay at in Bremen.
ATLANTIC Grand Hotel Bremen Photos: © ATLANTIC Hotels Foto@Gaby Ahnert
Have you ever wondered what the emigration experience was like for your German ancestors? Find out on this 6-day guided group tour from Bremen! We will visit the famous North German emigration port cities of Bremen, Bremerhaven and Hamburg as well as a living history museum in Lower Saxony. Join us to literally walk in your ancestors' footsteps!
Overview
On this group tour, we will comfortably stay in the same centrally located 4-star hotel in Bremen for 5 nights and 6 days. From our base in Bremen, we will explore medieval town centers, interactive emigration museums, lively harbor towns and a living history museum where we will travel back in time. All while enjoying hearty German food and breathing in the fresh breeze of the north German coastline.
Download Tour PDF
Trip Highlights
Daily Highlights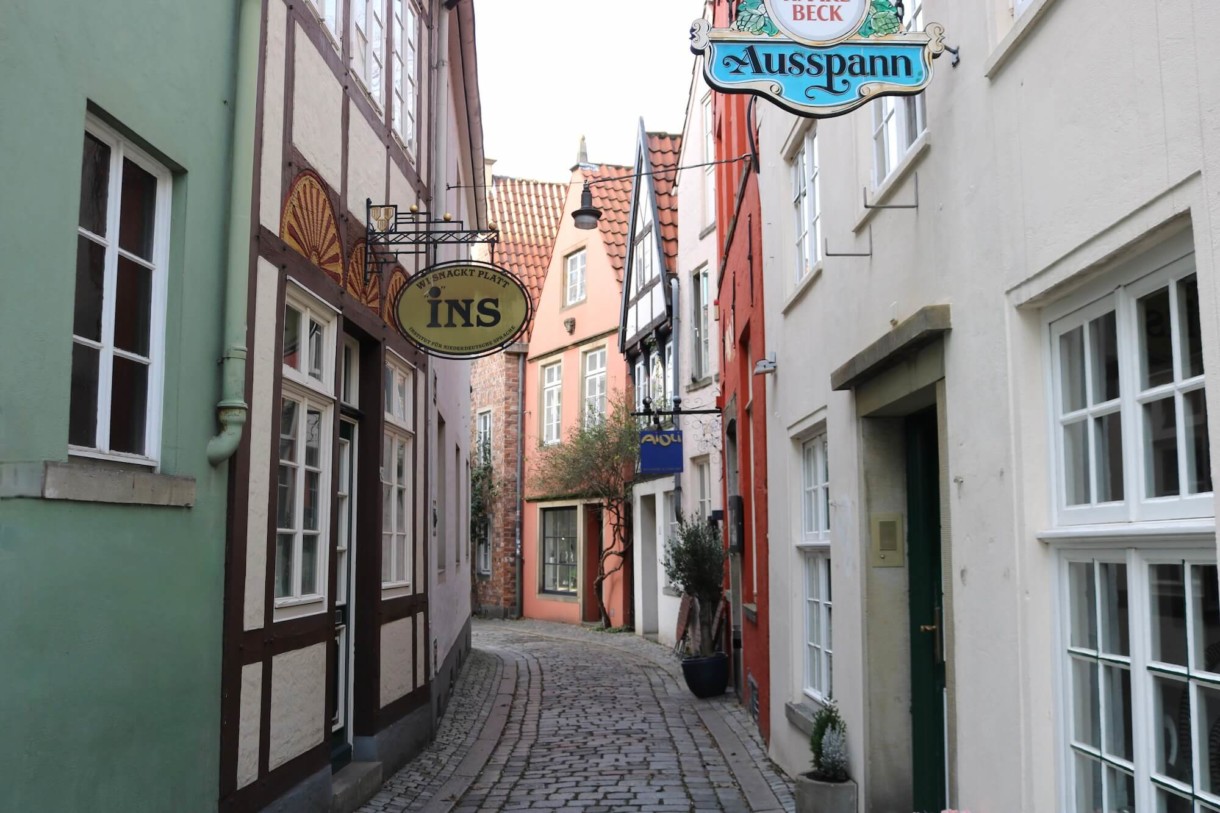 Day 1: Enjoy a guided tour and your welcome dinner in Bremen's medieval Schnoor quarter
Day 2: Discover Bremen on an emigration-themed guided walking tour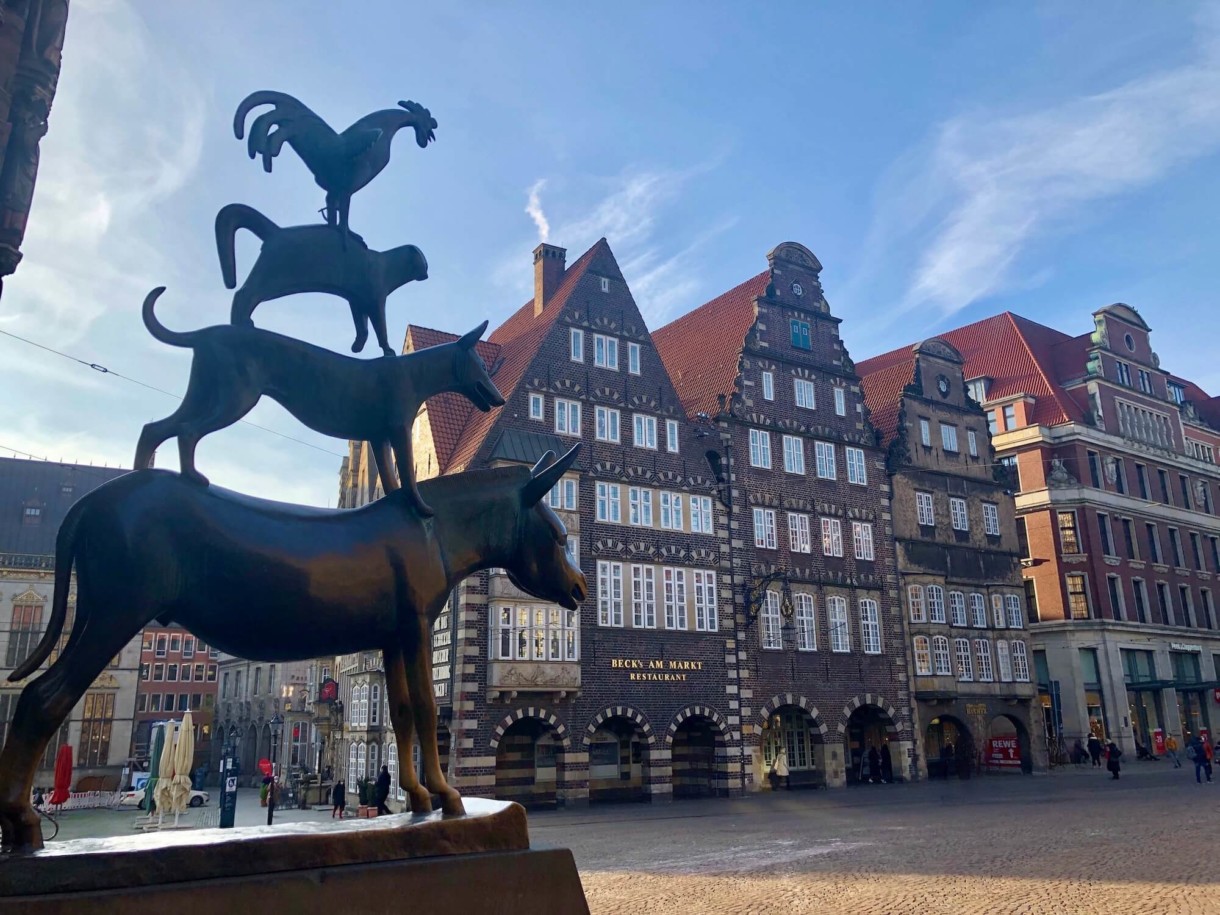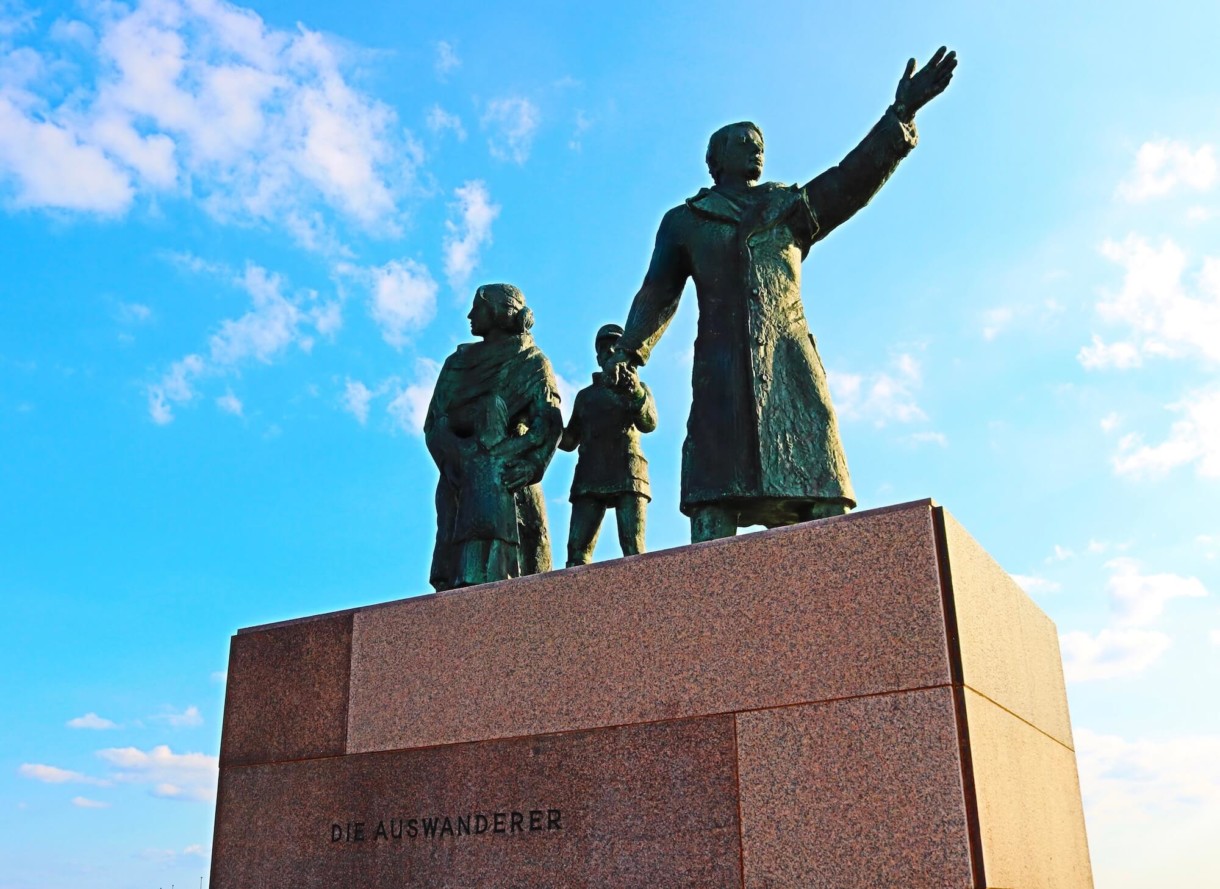 Day 3: Re-live your ancestors' journey at the emigration museum in Bremerhaven
Day 4: Travel back in time at the living history museum in Cloppenburg, Lower Saxony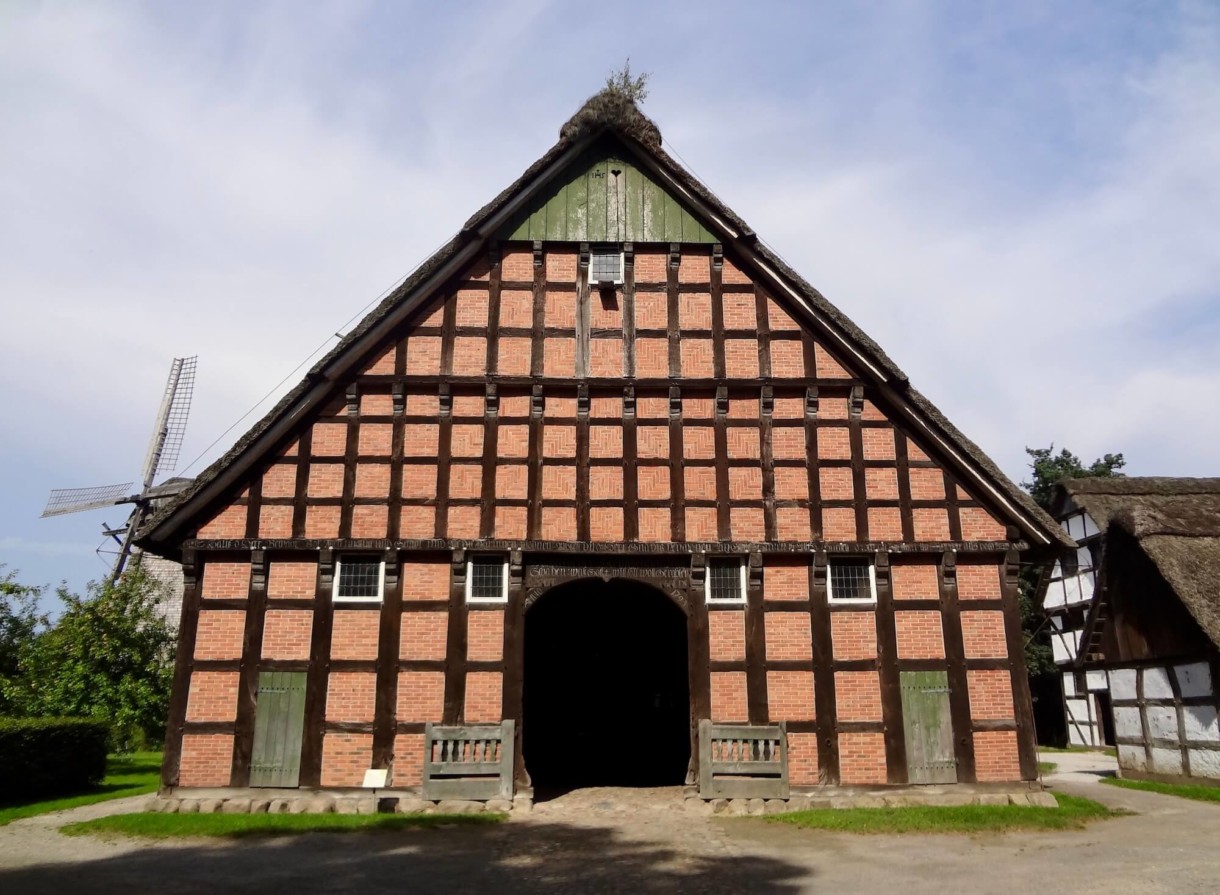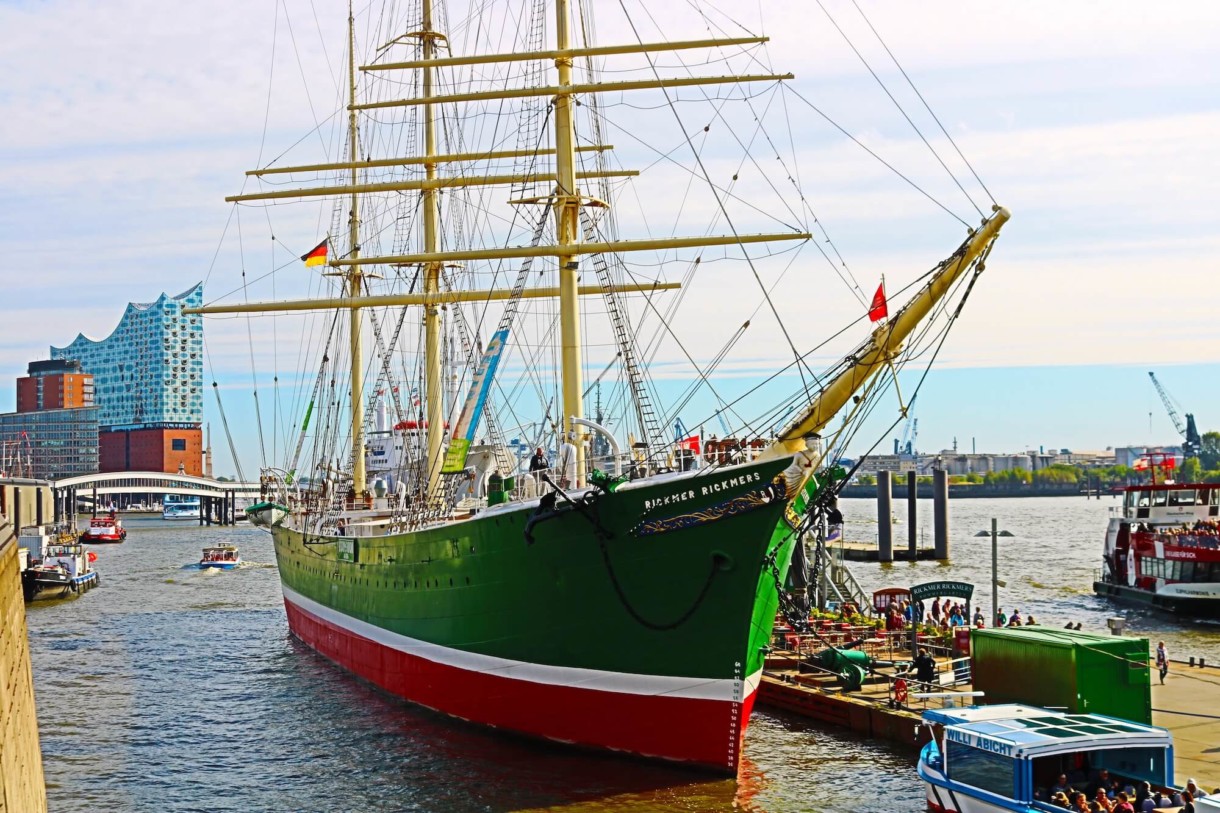 Day 5: Explore more emigration history in Hamburg
Day 6: Say goodbye to Bremen and continue your ancestral adventure in Germany and/or Europe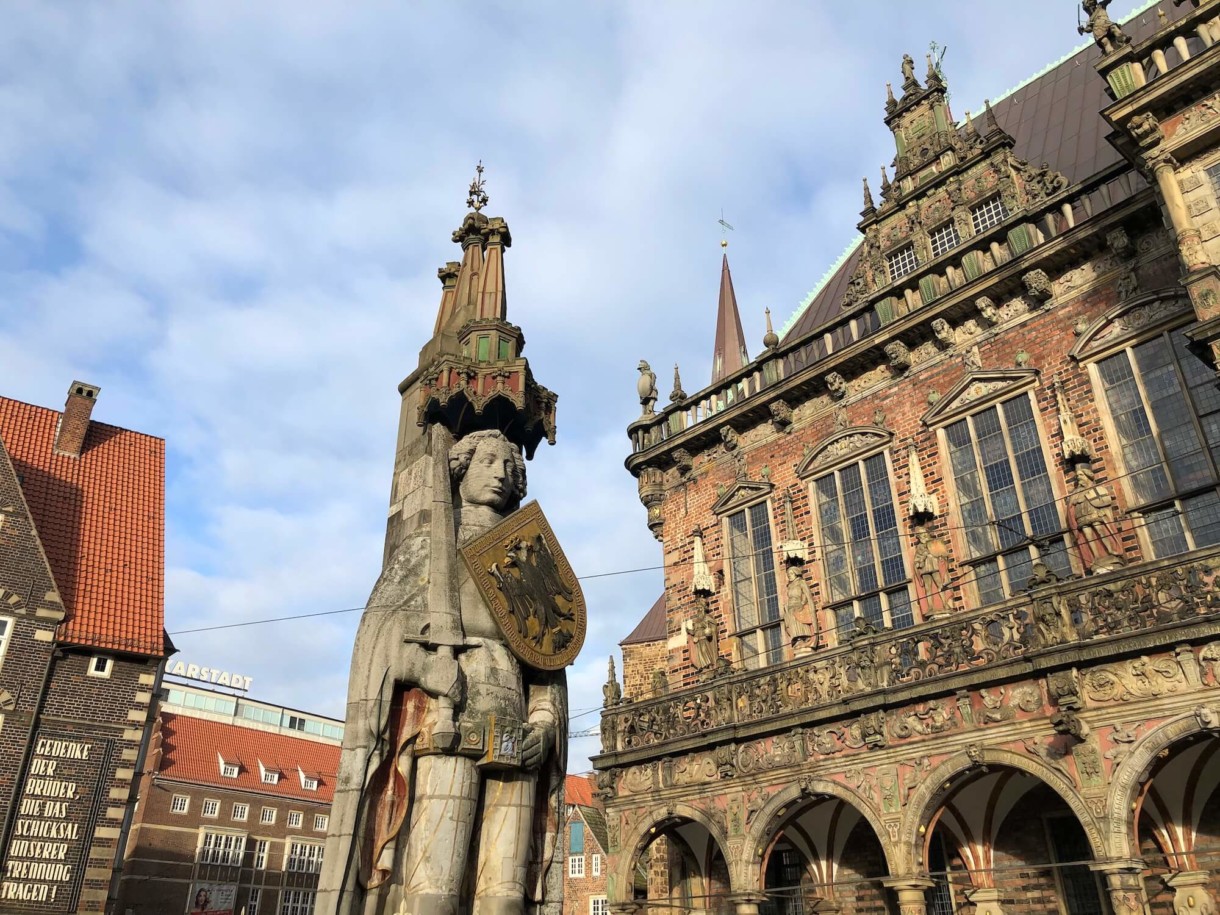 Tour Itinerary
Day 1: Arrival in Bremen
Welcome to the Hanseatic city of Bremen! It's an almost magical feeling to be "back home", knowing that for the next few days, you will walk in the same paths as your German ancestors once did.
Bremen can be easily reached by train, rental car or even on a short, domestic flight (for example from Frankfurt am Main or Munich). Make your own way to the hotel or book a transfer from Bremen's train station or airport to the hotel through us (extra charge).
Once you have settled in, meet your tour leader and the other group participants in the hotel lobby. Together, we will head to the medieval Schnoor quarter – Bremen's oldest city quarter.
On your first evening in Bremen, we enjoy a one-hour guided tour through the Schnoor quarter and an included welcome dinner at a cozy restaurant.
Meals included today: Dinner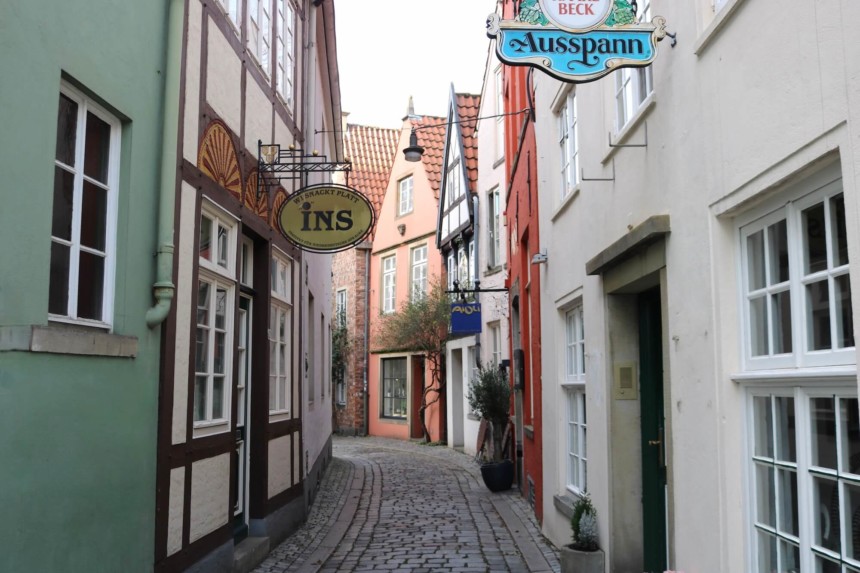 Day 2: Guided 2-hour walking tour and free time in Bremen
After breakfast, we head to the city for a 2-hour emigration-themed guided tour with your tour leader.
If you have found out that your ancestors emigrated from the port of Bremerhaven (or Bremen as it is sometimes referred to in the documents), it is very likely that they spent a few days in the city of Bremen before they went on to Bremerhaven to embark the ship.
We will pass all of the sights today and learn all about the emigration history from Bremen and Germany as we walk in our ancestors' footsteps.
The rest of the evening is at your own leisure. Just a few steps from the hotel, you can find plenty of options. You could enjoy a relaxing stroll along the nearby river front, visit the Bremen archive, a museum or sightseeing attraction and enjoy a tasty dinner in town.
Meals included today: Breakfast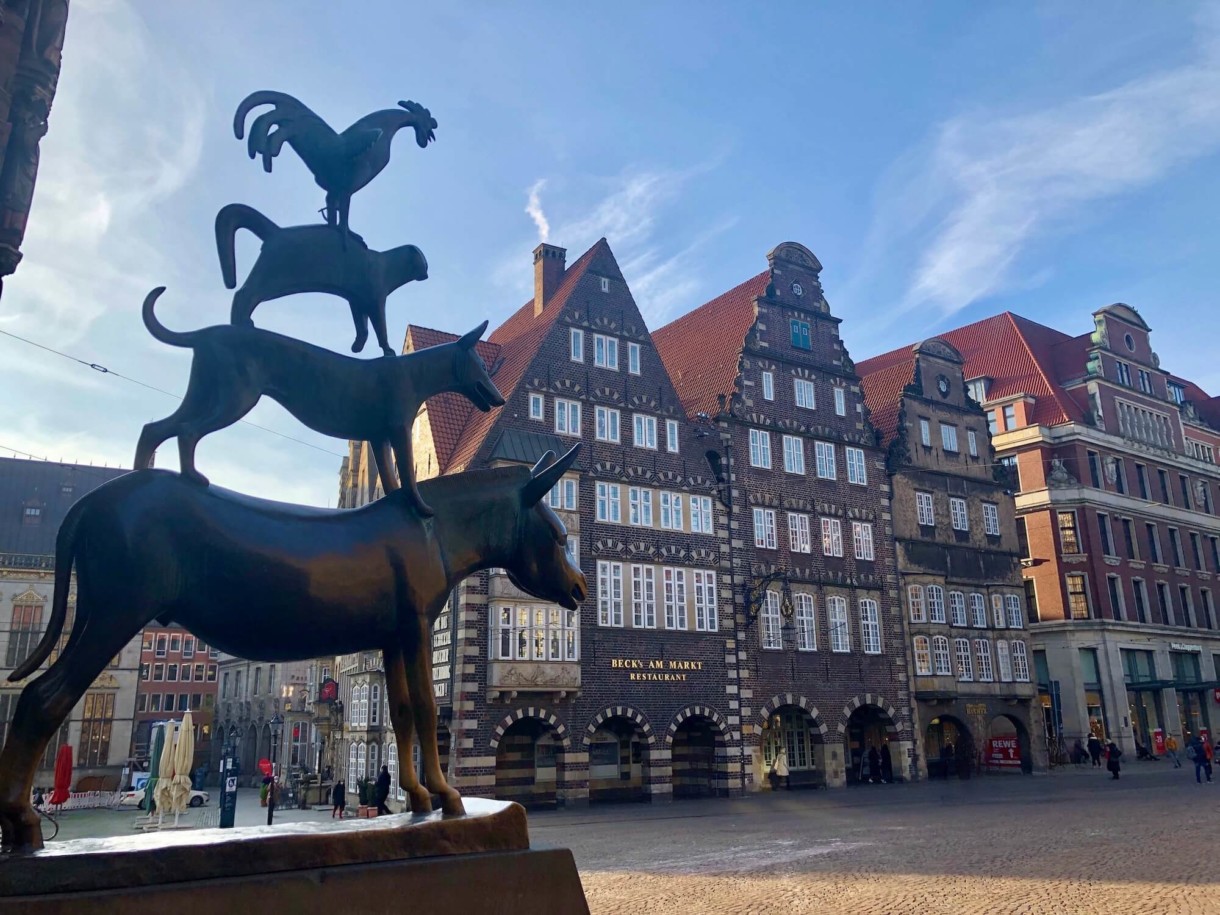 Day 3: Day trip to Bremerhaven
Today after enjoying our hotel's breakfast buffet, we make our way to Bremerhaven. The harbor city is located about 50 miles north from Bremen at the seafront of the North Sea.
Here, we visit the emigration museum "German Emigration Center" on a guided tour with an English-speaking local guide. In an interactive exhibition, the museum has recreated the journey that your ancestors would have taken when they emigrated from Bremerhaven to America.
After so much food for thought, we enjoy a typical emigrant dish for lunch: The so-called "Holstein potato soup" served with water/apple juice. We will then spend some free time at the lively harbor front of Bremerhaven before our coach takes us back to the city of Bremen.
Tonight, we meet up in Bremen again for another included dinner.
Meals included today: Breakfast, Lunch, Dinner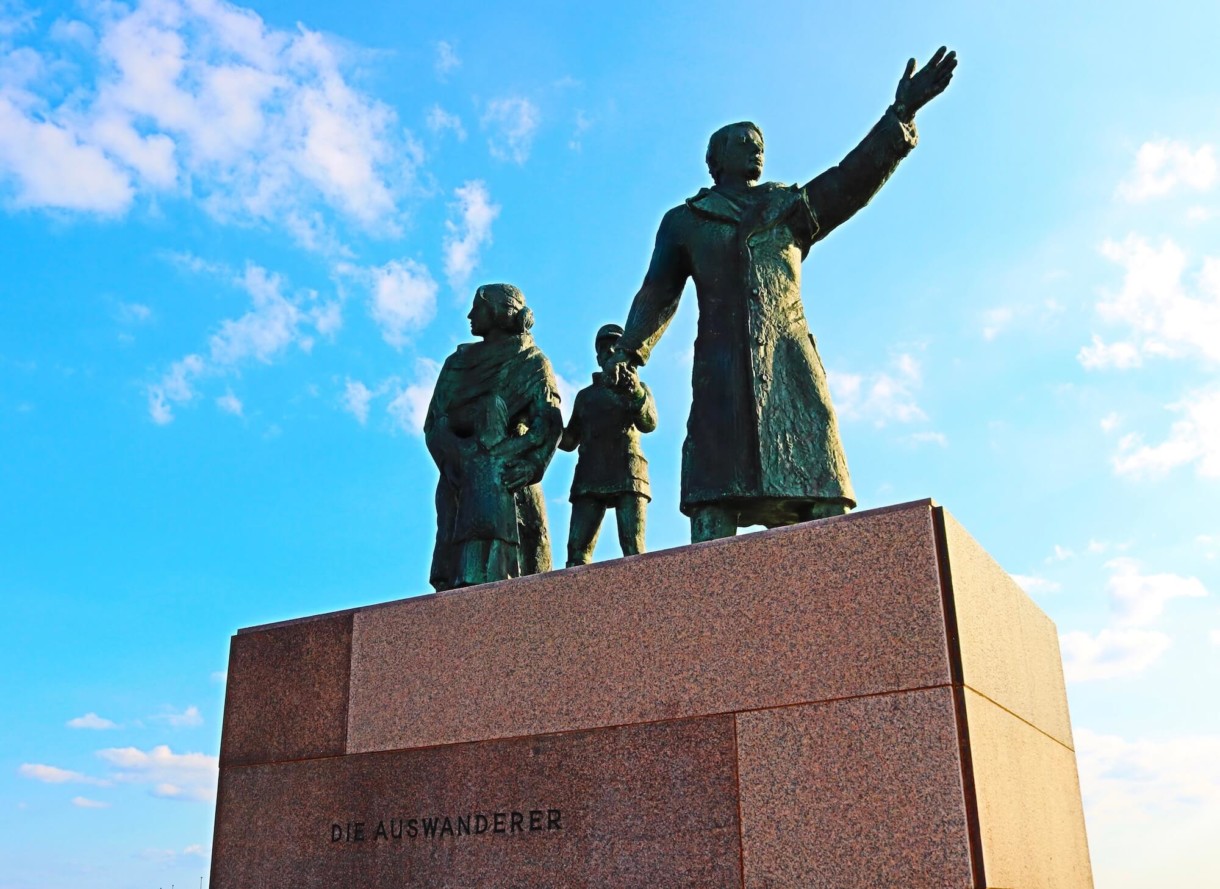 Day 4: Day trip to a living history museum in Cloppenburg
Once we fueled up at our hotel's hearty breakfast buffet, our coach takes us from Bremen to Cloppenburg in the neighboring state of Lower Saxony. The countryside here features many farms, from which a lot of people emigrated to America. Perhaps, your ancestors were among them?
Here, we will visit the open-air museum "Museumsdorf Cloppenburg" (museum village Cloppenburg). On a guided introduction tour in English with a local guide, we travel back in time.
Then, we put our handicraft skills to the test. In a fun workshop, we make our own butter churn or our loaf of bread (butter and bread workshops alternate on different tour dates). At the same time, we also learn more about the daily life (and daily struggles) of our rural ancestors.
Afterwards, you will taste the self-made bread or butter and take some with you as a souvenir.
Tonight, we get together as a group again and enjoy another group dinner in the city of Bremen.
Meals included today: Breakfast, Light Lunch, Dinner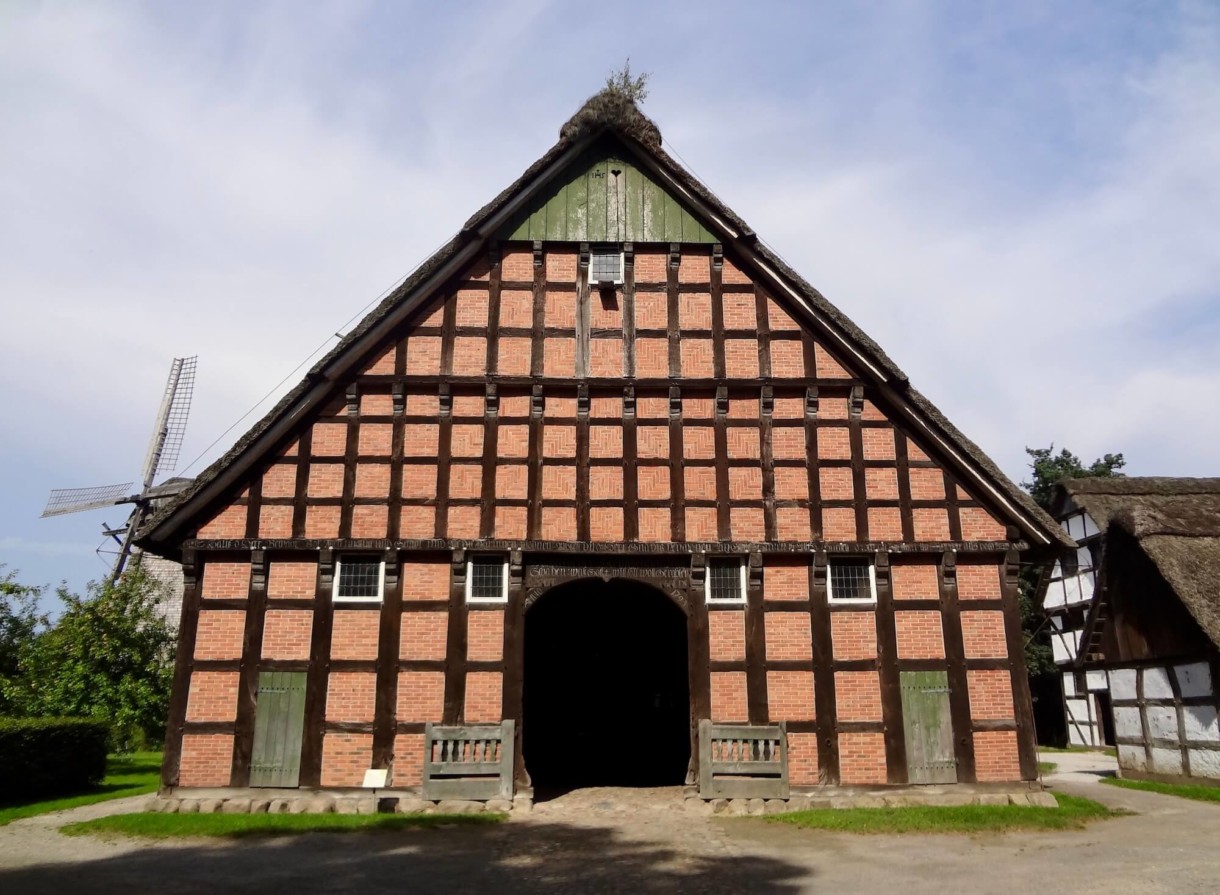 Old farm house in the open-air museum "Museumsdorf Cloppenburg"
Day 5: Day trip to the city of Hamburg
Today, after breakfast, we will head further north in our private coach. The Hanseatic city of Hamburg is about 80 miles north from Bremen.
In terms of inhabitants, Hamburg is the second largest city in Germany after the capital Berlin. Furthermore, Hamburg is known as the second most important emigration port after Bremerhaven.
In Hamburg, we will visit the "Ballinstadt Emigration Museum" and get to know the harbor city on a tour with a local guide.
After an eventful day in Hamburg, we will enjoy one last farewell dinner in an emigration-themed location in Bremen.
Meals included today: Breakfast, Dinner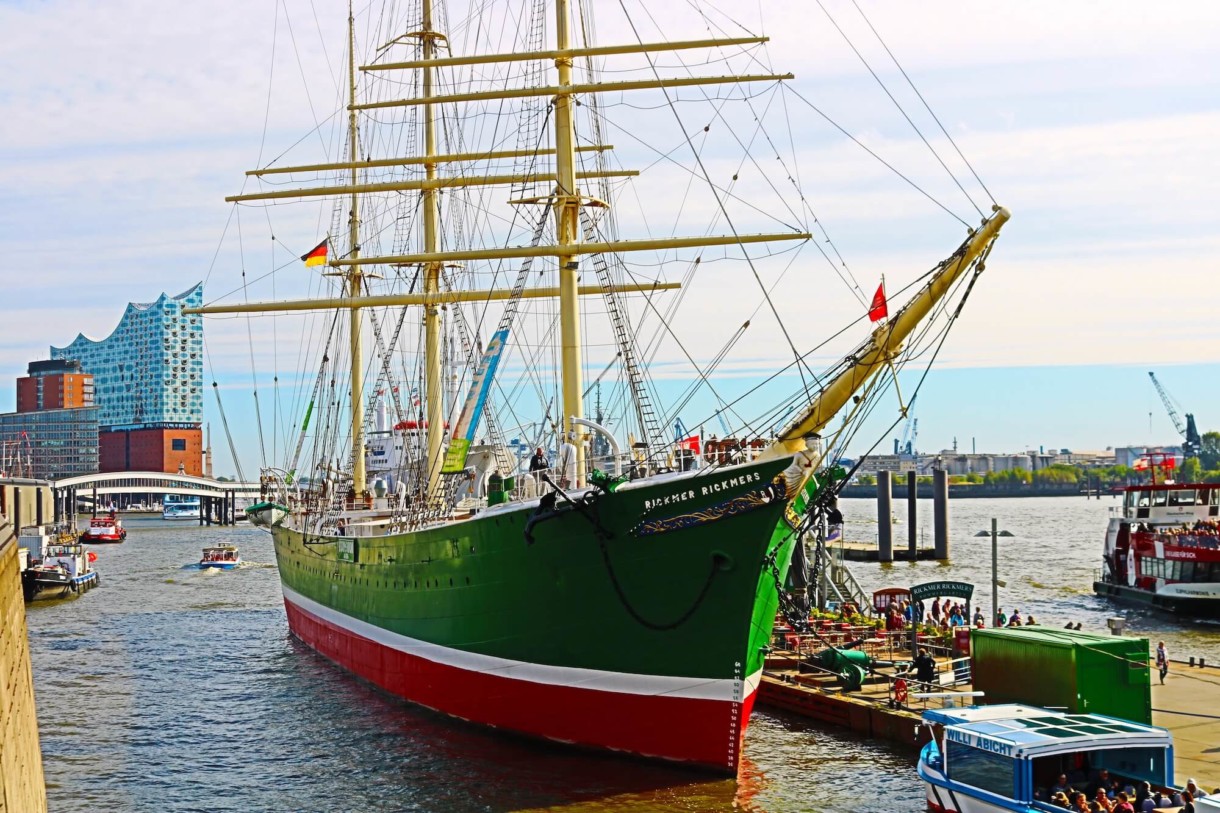 Hamburg harbor with ship and Elbphilharmonie concert hall in the back
Day 6: Departure from Bremen
In German, there is a saying that goes "All good things have an end, just the sausage has two". So unfortunately, our tour must come to an end today.
After breakfast, it's time to say goodbye to Bremen. But perhaps you will continue your ancestry-inspired trip in Germany or even other countries in Europe. For example, to your ancestors' hometowns.
You will have an option to book a private transfer to the train station or airport through us (extra charge). Alternatively, you can use the public transport network for a short ride to the train station or airport of Bremen.
By the end of this trip, you will have learnt a lot about emigration from northern Germany and the living conditions of your ancestors prior to their emigration. You now have some answers as to why your ancestors left Germany and what the emigration experience from Germany to America was like for them.
Meals included today: Breakfast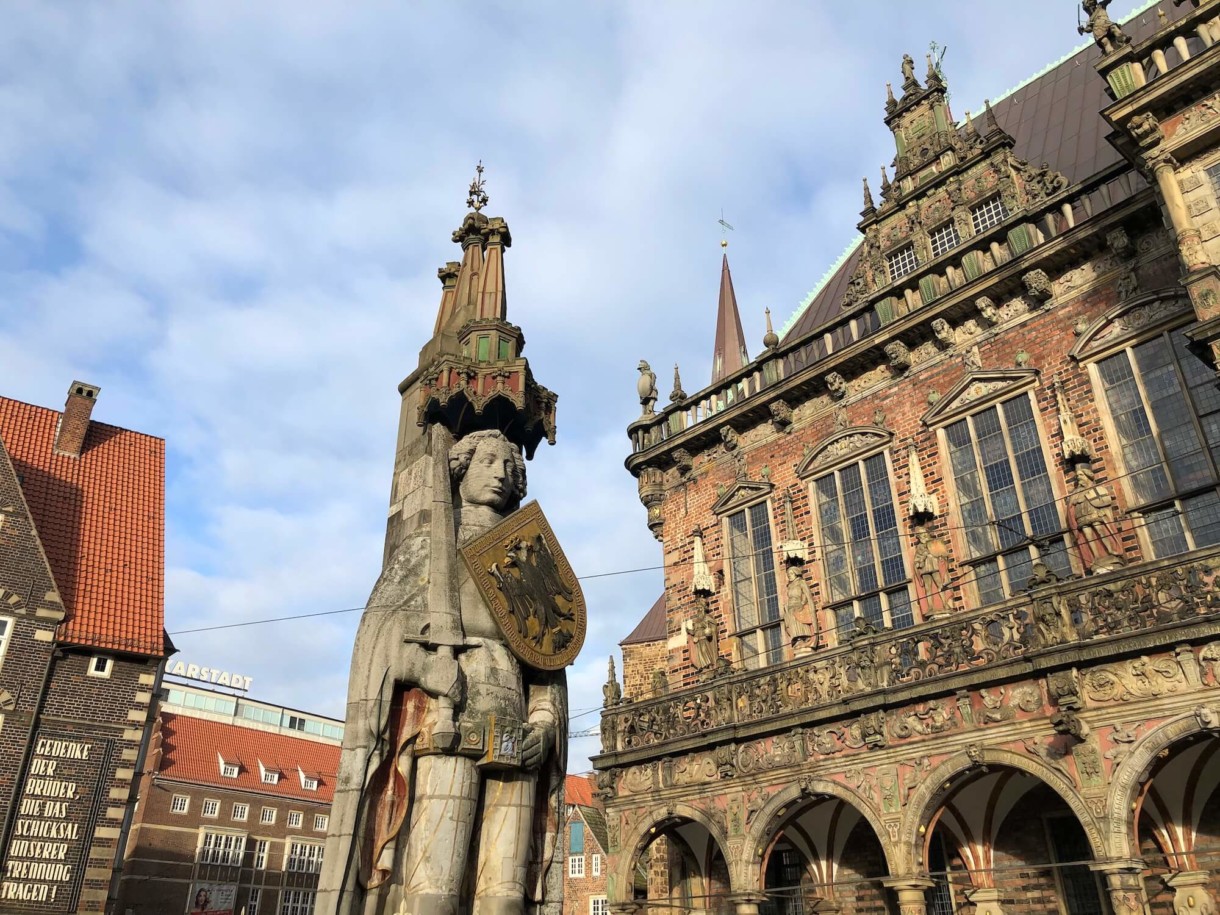 Cost
Tour price per person: 1,949 $ (USD) based on two people sharing a double room.
Single room supplement: 365 $ (USD)
To securely process your booking payment, we partnered up with the spezialized tour operator payment processor WeTravel.
Tour Dates and Availablity
Tour 1: Fri, July 28, 23 – Wed, Aug 2, 23 (bookings close June, 30, 23!)
Tour 2: Fri, Aug 18, 23 – Wed, Aug 23, 23 (bookings close July, 21, 23!)
Tour 3: Fri, Sept 1, 23 – Wed, Sept 6, 23 (bookings close August, 4, 23!)
Tour 4: Fri, Sept 29, 23 – Wed, Oct 4, 23 (bookings close August, 28, 23!)
Countdown to next available tour
Bookings for Tour 1 close on June, 30, 23!
Location
In this map, you can see the locations of Bremen, Bremerhaven, Hamburg and Cloppenburg. You can zoom in and out to see further locations on the map.
About your tour guide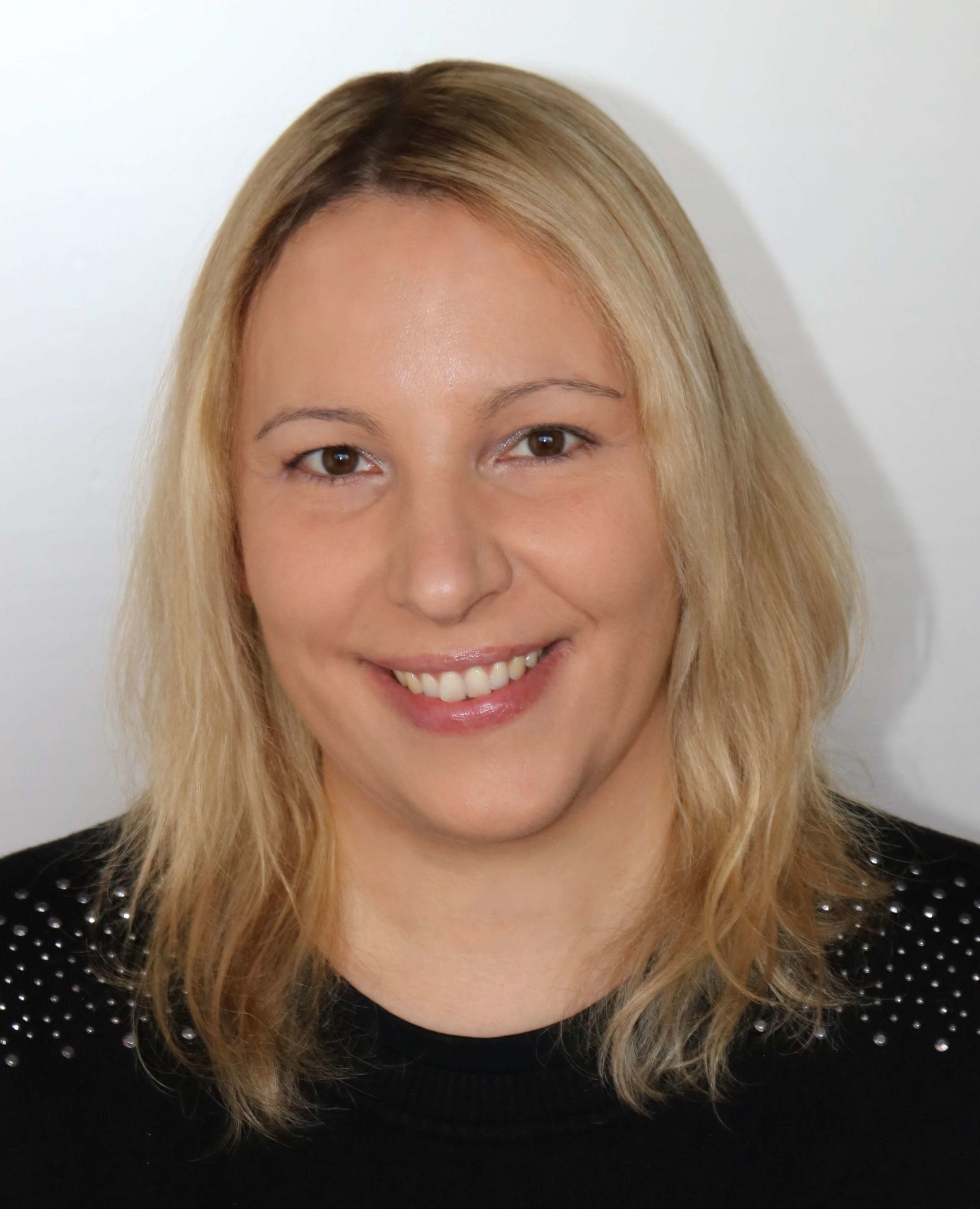 Hallo! My name is Sonja Irani and I will be your group tour leader on this trip. I am specialized in emigration history and ancestry-inspired travel from Bremen and Germany. As your tour leader, I will be with you every day 24/7 to guide and help with any questions and/or concerns you may have.
FAQ
---
Short on time?
Take a look at our 2-hour Bremen walking tour instead:
Join me on this emigration-themed 2-hour walking tour through 1,200 years of history in the city of Bremen.