Welcome to My Ancestor's Journey – your first destination for planning
an ancestry trip to Germany and Europe!
Hallo! My name is Sonja Irani. I have been a professional tour guide for guided walking tours in the city of Bremen since 2018 and a tour leader for group tours in Germany, Sweden and Norway since 2019.
In 2020, I studied "Tourism Destination Development" at Dalarna University, Sweden and wrote my Master thesis about "ancestral tourism of North American travelers to Germany". Ever since then, I specialize in emigration-themed guided tours – both in the city of Bremen, northern Germany as well as on longer tours across Europe.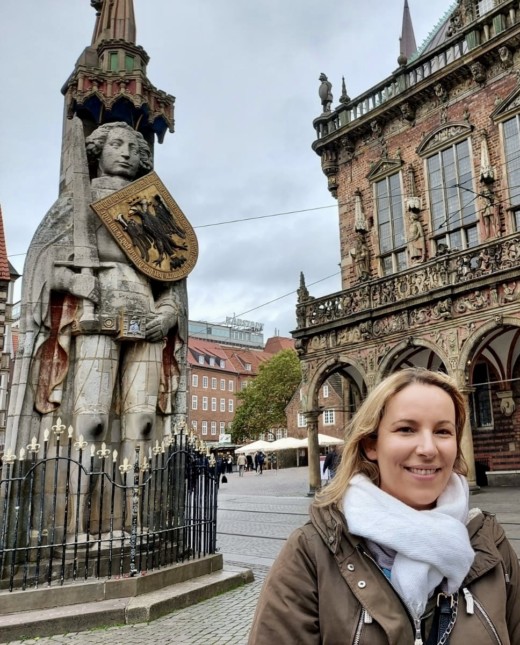 More about me and my multicultural background
I am originally from Ankum, a small town in Lower Saxony (northwest Germany) near the city of Osnabrück. But for as long as I can remember, I have been fascinated by other cultures and countries. Ever since I was little, my dream was to see the world and live in another country for a while. Perhaps this is due to the fact that I have a so-called "multicultural background". My mom is German while my dad is originally from India and has Persian ancestors (hence the surname "Irani"). So my dad is a first-generation emigrant who moved to Germany in his early twenties for work.
How I became a temporary emigrant myself
When I was in high school, my dream of living abroad finally became a reality. I spent one year living in Hampshire, England as a German exchange student. Later on, I studied the translation degree "Multilingual Communication" and got my first job working in the multilingual communication department of a fashion company.
In 2011, I went on my first big trip across the USA, where I have various relatives from both sides of my family (mom and dad). I traveled to the US again in 2015 and 2017. In 2011, I also became an emigrant myself as I decided to move back to England, but this time to the capital London. In London, I lived and worked as an English to German Marketing Translator and Travel Journalist for the next 3 and a half years. I had always dreamt of living abroad and in a really big city for a while. But at the same time, London is incredibly busy and expensive. So I always knew that I would not want to live there forever.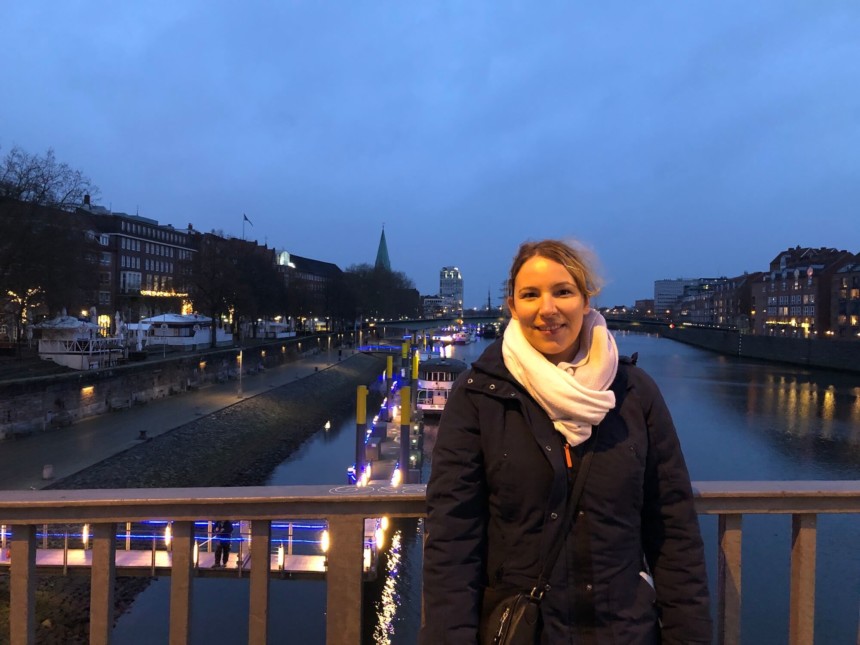 Bremen – my base in Germany since 2016
Thus in 2015, I moved back to Germany. In the same year, I became fully self-employed as a Marketing Translator, Proofreader and Editor as well as a Freelance Journalist. I also started my first blog about film location travel. After living in Germany's capital Berlin and the city of Leipzig for a few months, I decided to settle in the city of Bremen in northern part of the country. I did so because Bremen had the perfect size for me (neither too big, nor too small).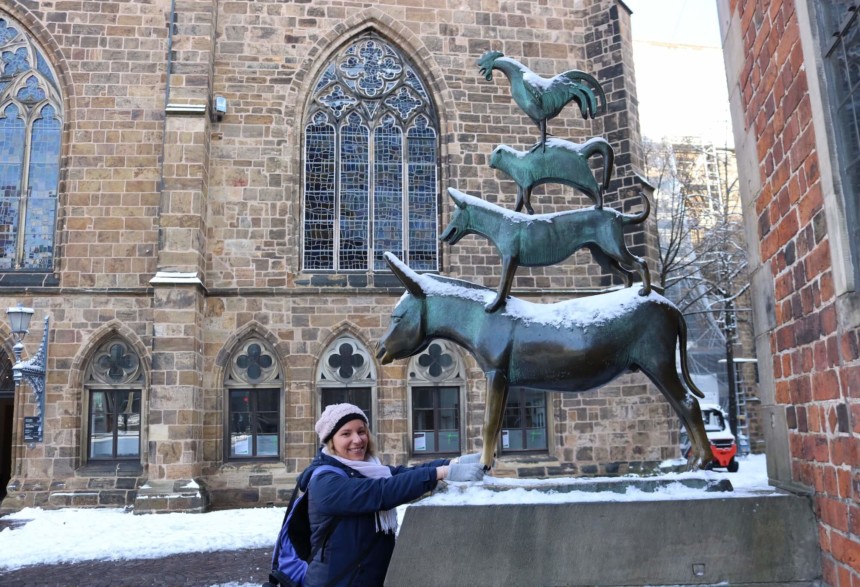 My passion for emigration-themed travel
My mom Elisabeth Irani still lives in Ankum. She is a hobby genealogist ever since she started transcribing the church records of Ankum a couple of years back. She is also an actively contributing member in the "Heimatverein" (local heritage society) of Ankum. These associations exist in many German towns, even very small villages. They are a great source to contact if you would like to learn more about your German ancestors from a specific town.
Over the years, we have received many enquiries from Americans with ancestors from Ankum and surroundings. Thus, my mom Elisabeth and I got more and more intrigued by the stories that we discovered through ancestry research. I have always been fascinated by history. And I found that because of the personal connection, ancestry research is a great way to make historical events more relatable and therefore more fun to learn about.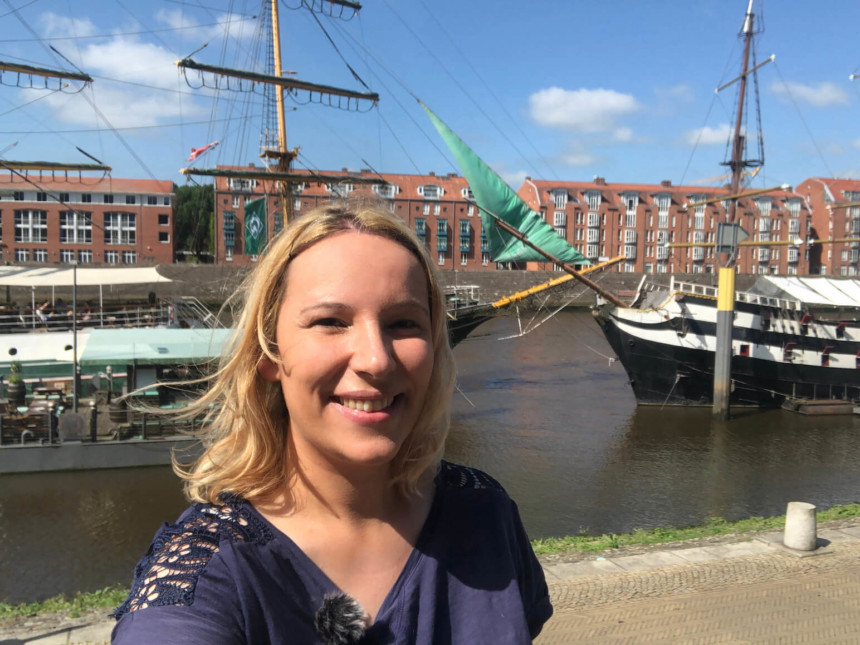 Emigration history in Bremen
My "hometown of choice", Bremen, is the perfect starting place to learn more about your German ancestors. After all, more than 7 million people emigrated to the "New World" (mostly to America) from either Bremen or the nearby harbor town of Bremerhaven between 1830 and 1974. That's why I have created the new 6-day emigration-themed guided group tour in northern Germany. If you have ancestors from Germany and are planning a family heritage trip, this may be the perfect introduction tour for you. You will learn both how your German ancestors lived here and what their emigration experience was like by literally walking in your ancestors footsteps.
What we can help you with
Over to you: When are you going to start your next ancestry trip adventure? Let's plan it together! Contact us and tell us more about your plans for traveling to Germany. We look forward to hearing from you!