Here are some of the experiences of past travelers who booked a guided tour with me in Bremen:
"We had always dreamed of visiting our German ancestors' homeland, and Sonja's expert guidance and planning made our bucket list trip a reality."
"Sonja's walking tour of Bremen, Germany was one of the highlights of our trip. She gave us invaluable insight into the emigration process of our ancestors and had a deep knowledge of the history of the city and surrounding areas.
With Sonja's help, we were even able to visit our ancestors' hometown in the Ankum/Merzen area and connect with a few distant relatives – an experience we will never forget. This part of northern Germany was beautiful. Sonja organized a tour guide for us for the day in Ankum, which made it all SO special. 
Our 10 day trip also included visits to Munich, Dusseldorf, Paris, and Austria. We mostly used the train system to move between countries but we drove a rental car from Munich to Austria.
Overall, our European adventure was absolutely amazing! We are so grateful for Sonja's expertise and professionalism, and we would highly recommend her to anyone looking for a knowledgeable and dedicated tour guide. Thanks Sonja, so making our trip to memorable!"
Debbie and Duane Vonder Haar & Bernice and Doug Vonder Haar from Illinois, USA
Ancestry trip to Germany in September 2022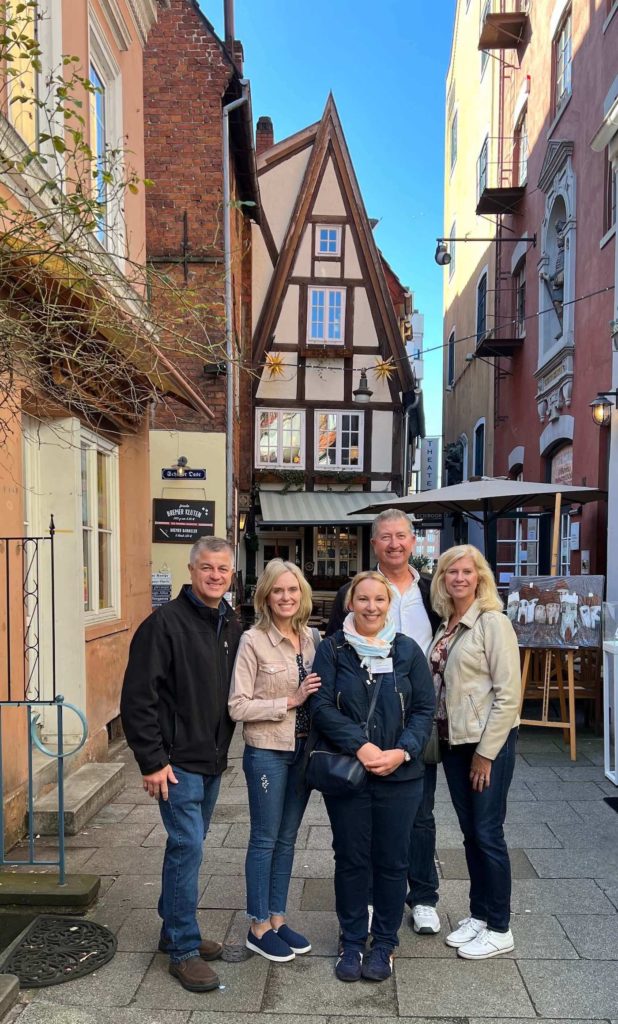 "Our ancestry-themed tour of Bremen with Sonja was extremely memorable, personalized and a highlight of our Germany trip".
"A couple of years ago we got our DNA sequenced with ancestry.com. In summer 2022 we decided to take a 10-day trip to Germany to find ancestors and distant cousins. We traveled over 3,000 km from the South to the North and it was a grand adventure.
The highlight was our visit of Bremen, since this city was free and the gateway to emigration and freedom for many German immigrants. We met Sonja Irani at the famous Roland statue, and were transported back many centuries during an amazing personalized visit of the city and its history.
The old neighborhoods, and the history of commerce, politics, and emigration were all co-mingled in an interesting and clear way. Bremen was probably our favorite city. Afterwards we went to the German Emigration museum in Bremerhaven which is also highly recommended".
Olivier and Lynn de Weck, Boston from Massachusetts, USA
Ancestry trip to Germany in July 2022