Reading Time:
9
minutes
Are you planning to travel to Bremen on your ancestry-inspired trip to Germany? Perhaps you found out that your German ancestors started their emigration journey from here. But now you are wondering what to do and see in Bremen? Read on for 5 fun things to do.
Experiencing the city through your 5 human senses
Experiences through the five human senses seeing, hearing, smelling, touching and tasting have been found to be particularly memorable in several tourism research studies. So in this blog post, we discover 5 fun things to do in Bremen that are connected both to the city's emigration history and your 5 human senses seeing, hearing, smelling, touching and tasting.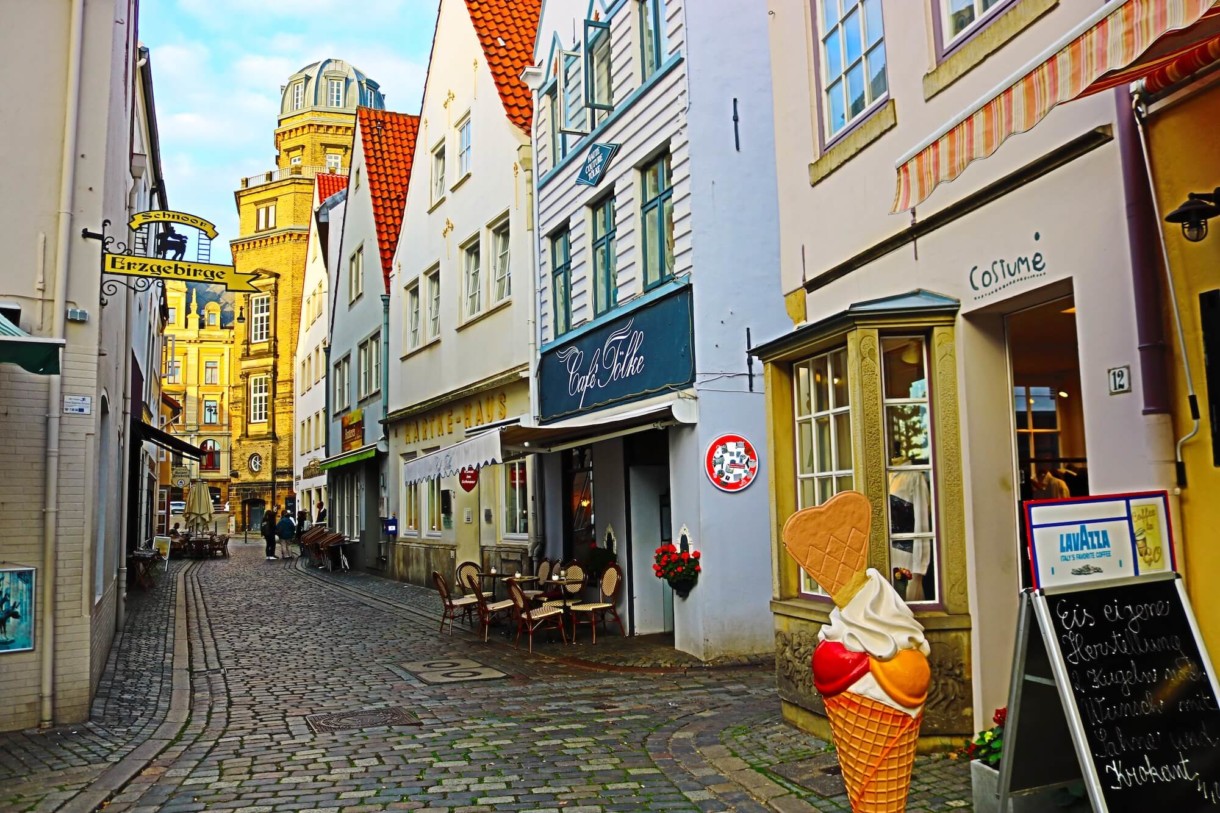 1. See… a 600-year-old knight
As a Bremen tour guide, I have seen this phenomenon many times on my walking tours in Bremen: Whenever new visitors arrive on Bremen's medieval market square for the first time, their eyes light up, and they look around them in awe.
Just like many other German cities, Bremen was severely bombed in the final years of World War 2. But despite 173 bombing attacks, Bremen very luckily managed to preserve a medieval town center with many historical buildings in close proximity.
On the medieval market square in Bremen, you will find the main Bremen tourist attractions. Among these are:
The Bremen cathedral, which was built around the 1000 AD and has thus stood here for more than one thousand years!
The impressive Bremen Town Hall, which was first built in the year 1404.
And finally, right next to the Town Hall, a 600-year-old knight named "Roland". The Roland statue has also been standing on the Bremen market square since 1404. This year can easily be remembered because in 2004, exactly 600 years after they were first built, both the Roland and the Bremen Town Hall were named a UNESCO World Heritage Site.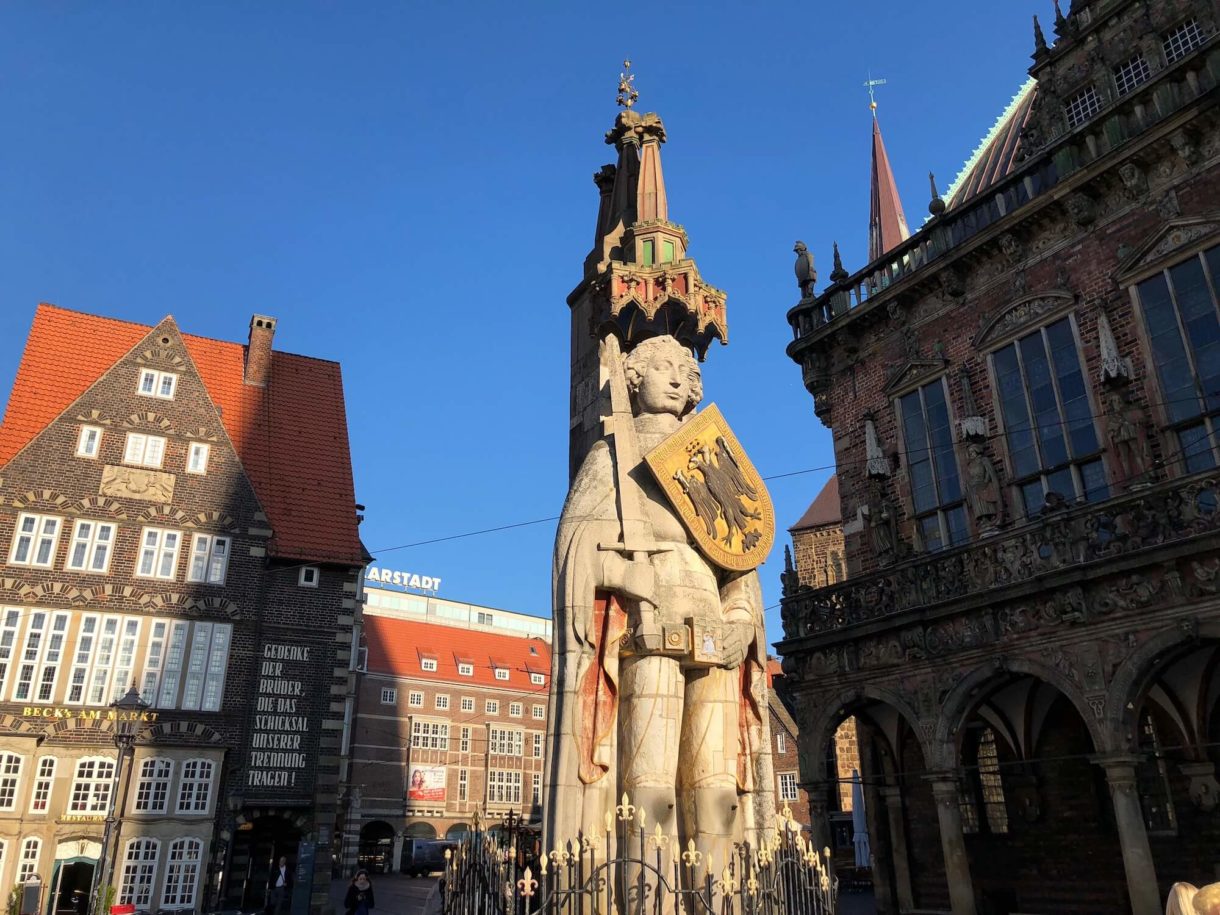 The Roland and his connection to emigration history
Many German emigrants that left for America in the 18th, 19th and early 20th century, first made a stop in the city of Bremen. At first that was necessary because the German emigrants had to bring their own food supply and their mattresses on board of the sailing ships.
In later years, when the US introduced stricter emigration laws, it was necessary for many emigrants to "quarantine" for a few days in Bremen. That way, it could be ensured that they did not have any infectious diseases before they traveled onwards to the port city of Bremerhaven (established in 1827) and the onto the big ships to America.
The statue of the Roland is a bit more than 10 meters (around 33 feet) tall. That doesn't seem very high for most of us today. But for the people in former times, the Roland must have seemed as impressive and gigantic as the Statue of Liberty in New York (which is 93 meters or 310 feet tall) seems to us today. After all, there were no skyscrapers in those days.
Moreover, many emigrants that came to Bremen to start their emigration journey from here, came from rural areas. In fact, most of them were poor peasant farmers. So before they came to Bremen, they had probably never seen anything other than their home village.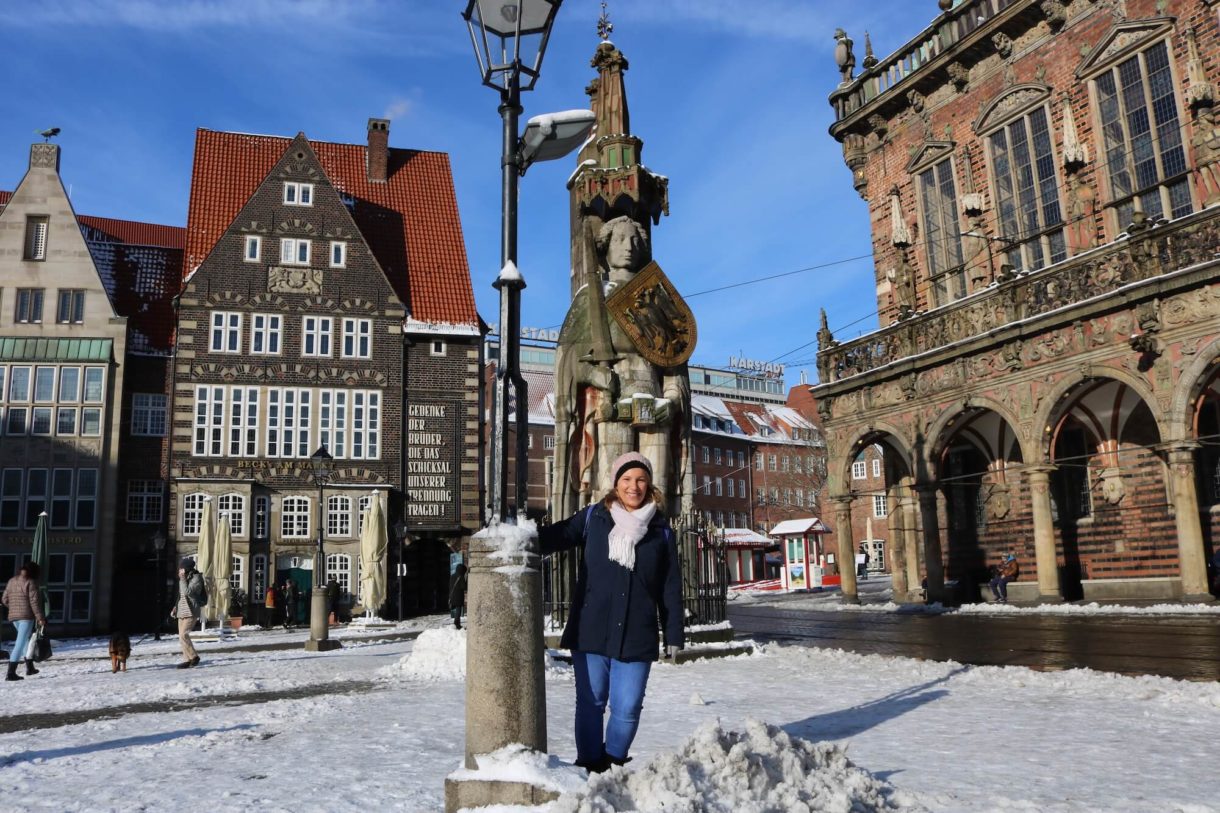 A Symbol of Freedom
And just like the Statue of Liberty in New York, the Roland of Bremen was first erected as a symbol for the freedom and independence. Bremen looks back on a long tradition as an internationally important trading city. So when the Bremen merchants became very wealthy in the early medieval times, they wanted to have some say in the city's politics, too.
At the time, the bishops of Bremen cathedral held the most power in the city. So the text written on Roland's shield says that the city is free and independent of any clerical rule. Unsurprisingly, the bishop wasn't so thrilled about that and some followers of bishop Adalbert allegedly destroyed the first wooden Roland. The second Roland made from stone, however, has lasted for over 600 years until today.
It is not a 100 % clear whether the Roland ever existed as a real person or was simply a legend. If he did, he was a Christian knight who lived from around 736 to 778 AD. He fought in the Pyrenees in the south of France and died in a battle against Arab Muslims. Thus, he became known as a Christian martyr and many Roland statues were erected in his honor in the medieval times.
Fun Fact:
The people of Bremen say that the city will only remain free as long as the Roland is standing there. That's also why they built a wall around the Roland to protect him from getting destroyed during the bombing attacks in World War 2. So far, it worked.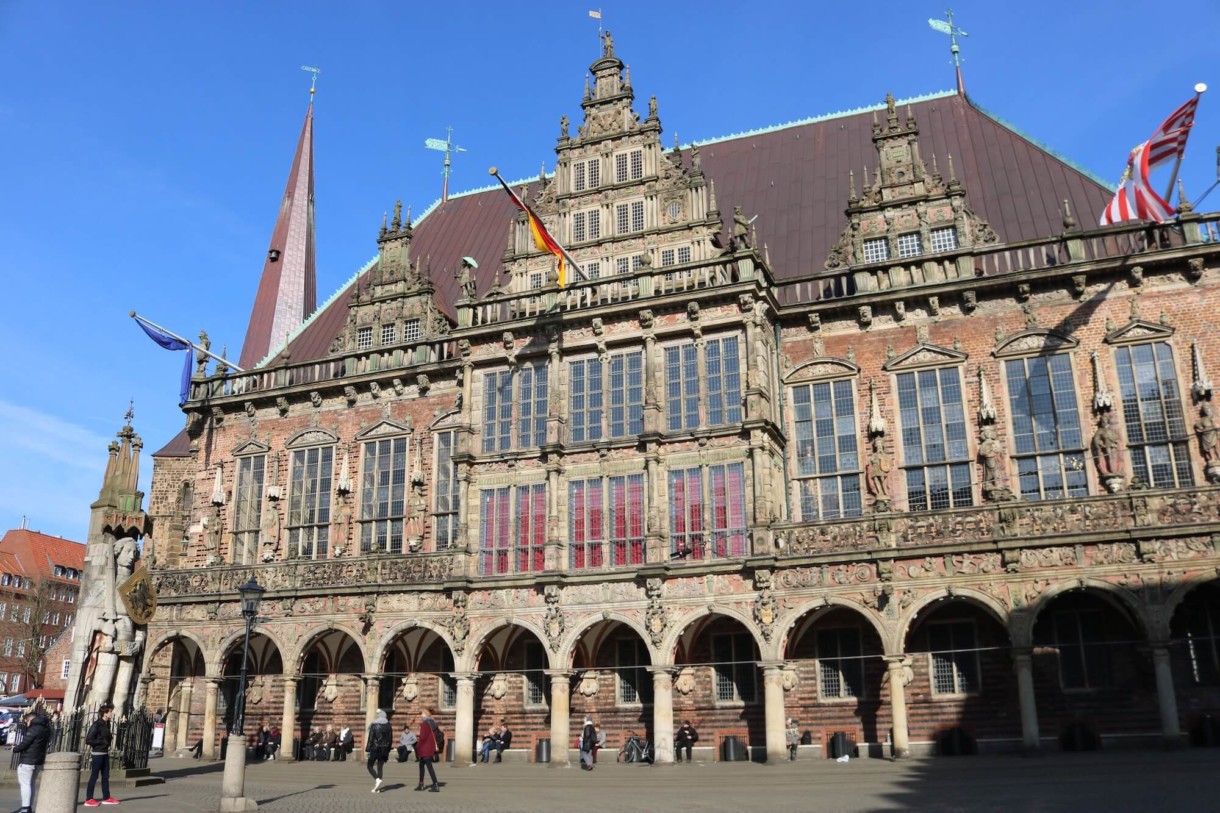 2. Hear… the Bremen Town Musicians
What's that sound? A cat? A dog? A rooster? Or a donkey?
If you walk from the Roland statue towards Bremen cathedral, you will pass by something that looks like a manhole cover. It doesn't look that different from other manhole covers, so you might not notice it at first.
But: If you throw in a coin, you will hear one of the four animals that make up the famous Bremen Town Musicians: The donkey, the dog, the cat or the rooster. Their famous statue, by the way, is just around the corner from here at one of the side entrances to the Bremen town hall (for more on that see tip 3 below).
The so-called "Bremer Loch" (Bremen hole) has been here since 2007. It's essentially a charity donation box for collecting money. This money is then used for helping citizens in need and for supporting community projects in Bremen.
Each year, up to almost 20,000 Euros are collected through the "Bremen hole" for charity projects. Not bad, right?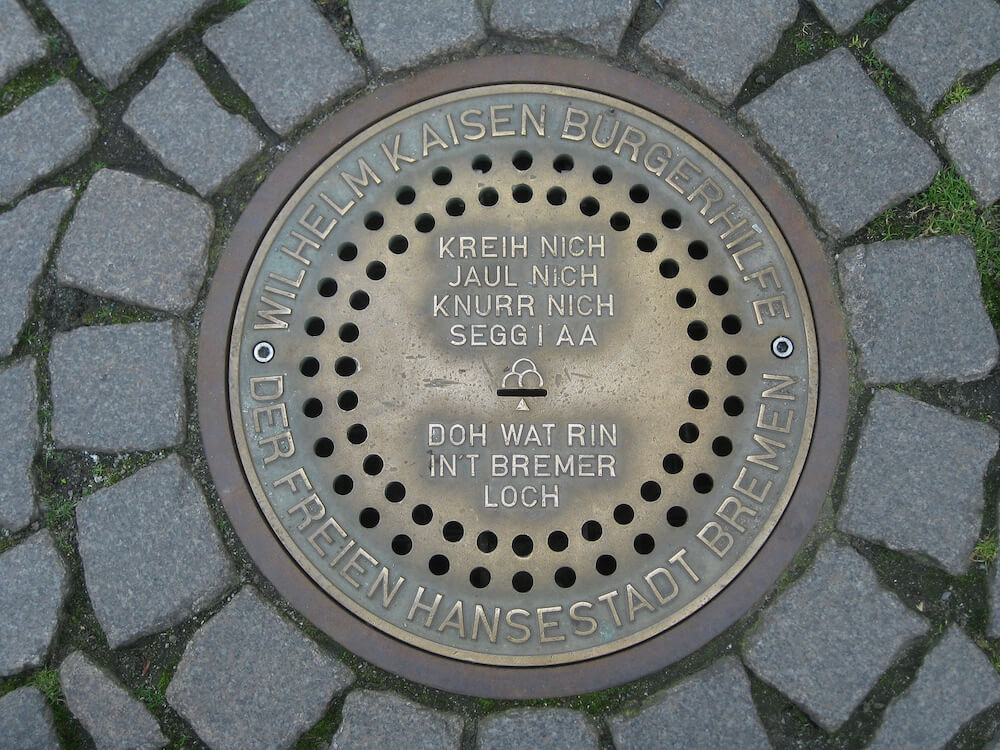 Fun Fact:
The inventor of the "Bremen hole" apparently patented his idea worldwide back in 2008. This means that for now, no other city can copy this idea. This ensures that the "Bremen hole" remains one of the truly unique places to visit when you travel to Bremen.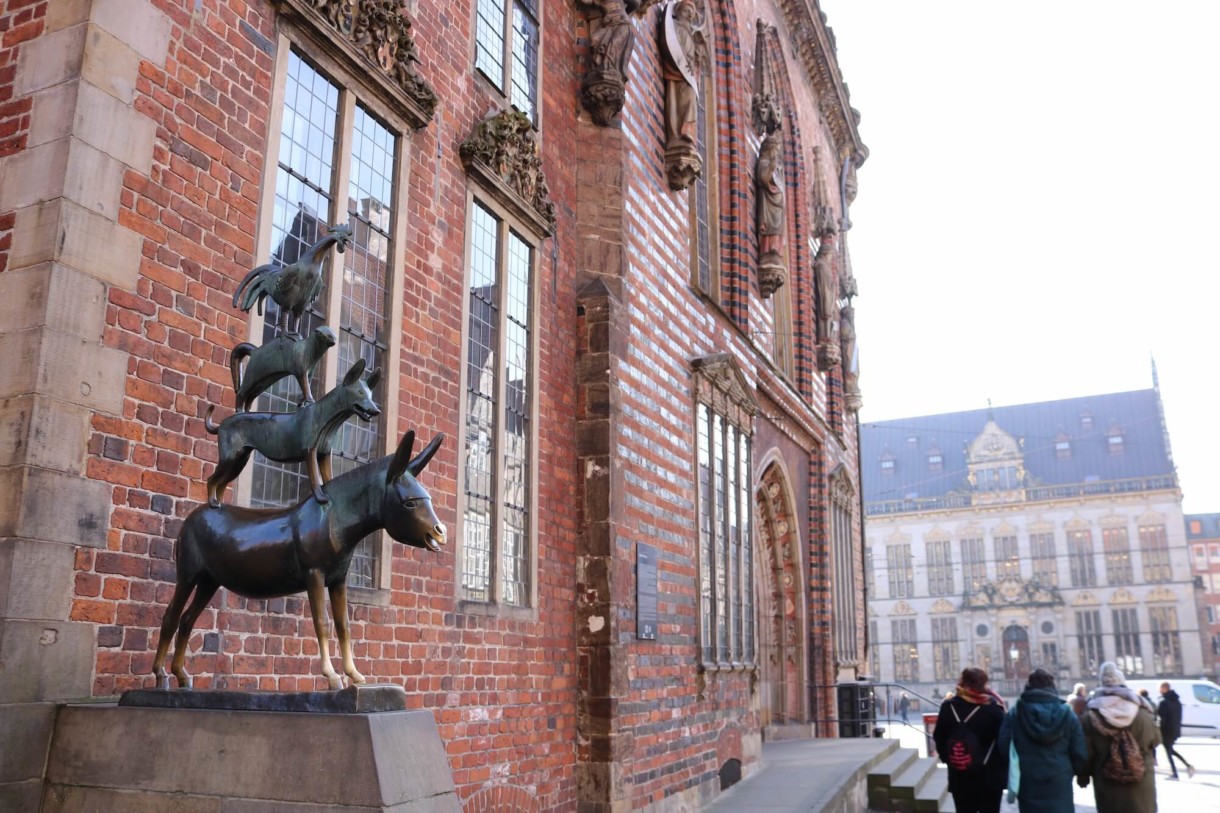 3. Touch… the legs of the donkey
While we're at it, don't forget to pick up your portion of good luck by touching the legs of the donkey at the statue.
The world-famous statue of the Bremen Town Musicians is just around the corner from the "Bremen hole". Basically, if you stand in front of the town hall, it's on the left-hand side.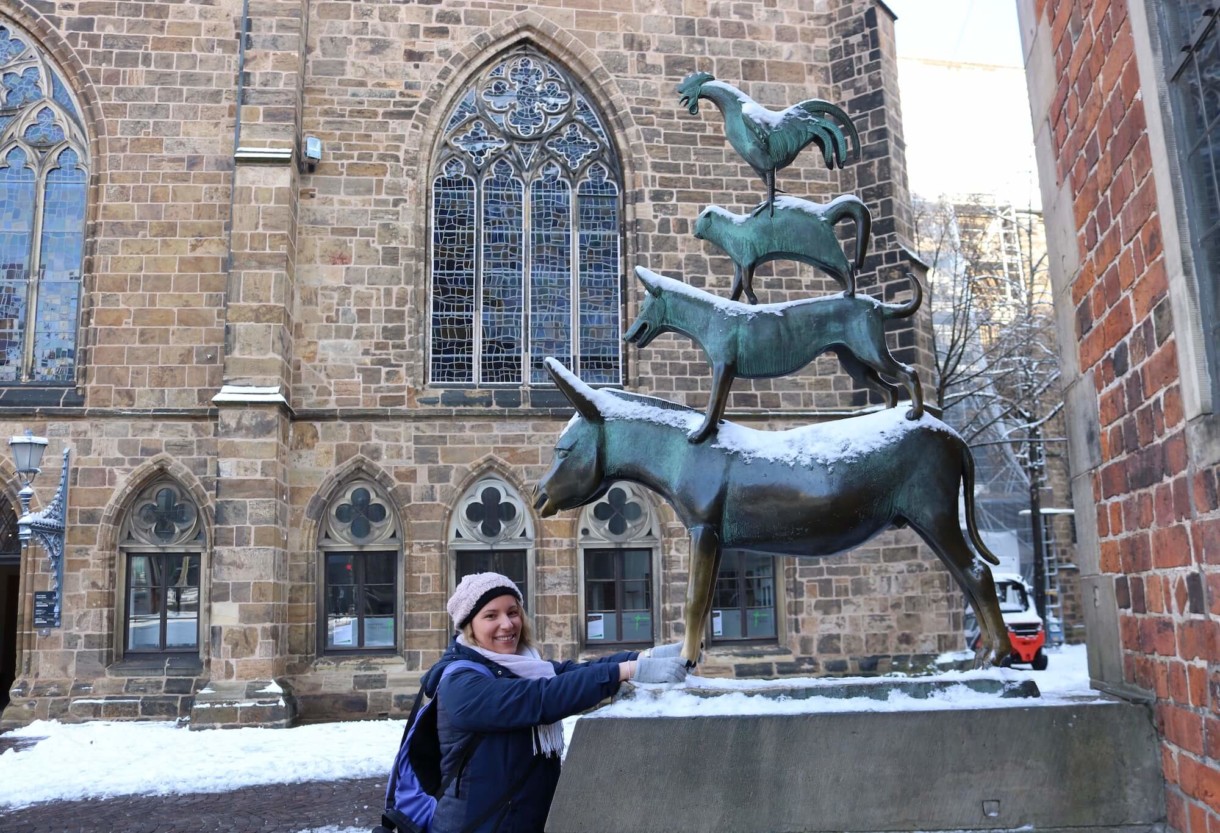 The Bremen Town Musicians and their connection to emigration history
The four animals (the donkey, the dog, the cat and the rooster) are the main protagonists of the Bremen Town Musicians fairy tale. This fairy tale was first written down by the Brothers Grimm in their German fairy tale collection from 1819. Too old to work, they were useless for their keepers, who wanted to kill them. That's when the four animals decided to emigrate to the city of Bremen. After all, they heard that in a city like Bremen, everyone can be free.
This element of the fairy tale hints at the fact that in the 19th and 20th century, many people from rural areas in Germany emigrated to a different place in order to have a better life. Often because of the bare necessity to survive (particularly for poor peasant farmers).
Some did go to the big German cities, such as Berlin, but some also went as far as North America. Perhaps your German ancestors were among them?
Fun Fact:
Remember: Always touch both legs of the donkey. Otherwise, if you touch just one leg of the donkey, the locals of Bremen will say: "Two donkeys are shaking hands!"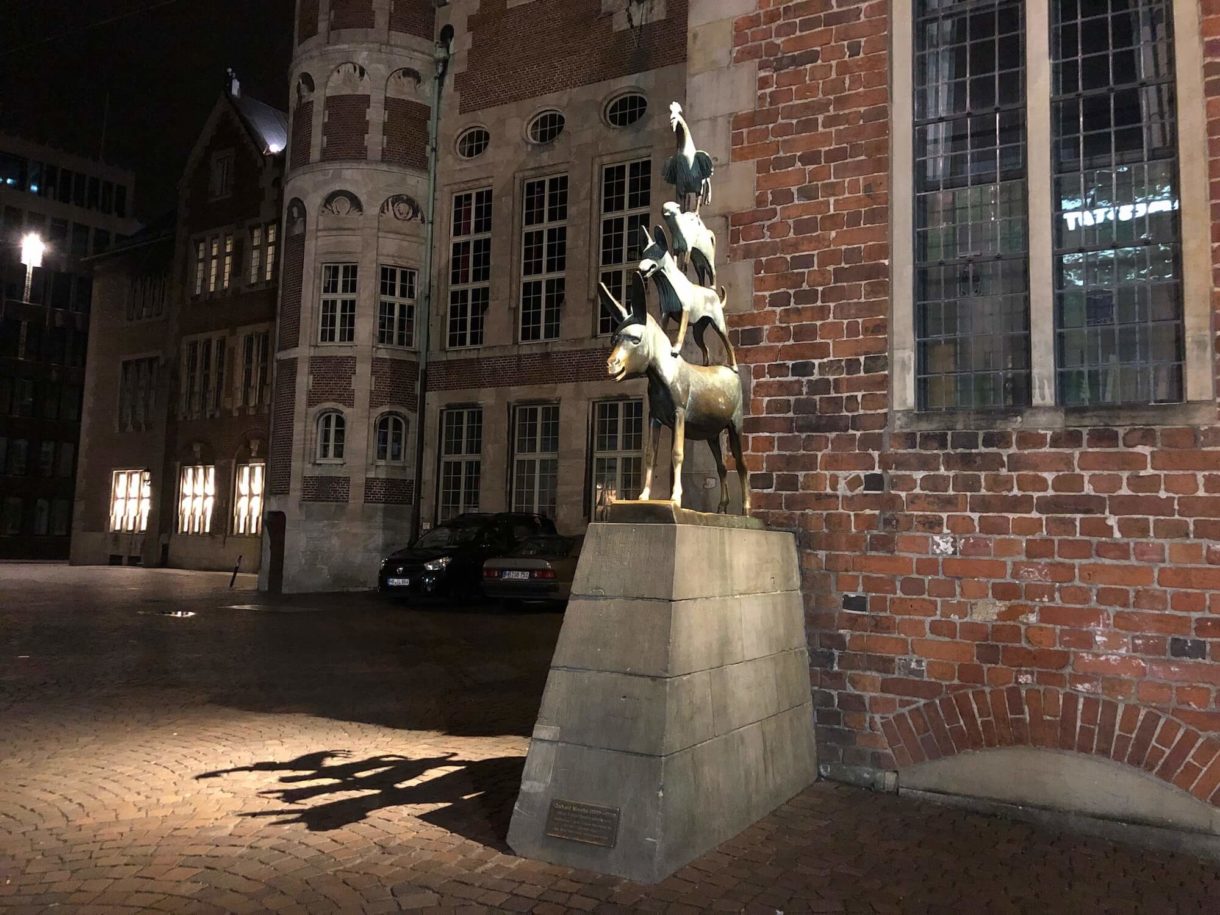 4. Smell… beer and coffee!
Depending on the direction of the wind, you can sometimes note the smell of brewing beer from the nearby Beck's beer brewery or the smell of coffee from one of the coffee factories in Bremen.
Have your coffee and cake in Bremen
Bremen is quite famous for coffee as several well-known coffee brands are originally from here. In fact, the first ever decaffeinated coffee brand was invented just off the Bremen market square in the so-called "Böttcherstraße".
This was the street where the Bremen coffee merchant Ludwig Roselius had his office around 1900. Roselius' father had died of a heart attack, allegedly caused of drinking too much coffee. Thus, his son found a way to extract the caffeine from coffee. Consequently, he created a new decaffeinated coffee brand in 1906. In Germany, his coffee brand is known as "Kaffee HAG", in the US it is better known under the brand name "Sanka", which derives from the French words sans caféine ("without caffeine").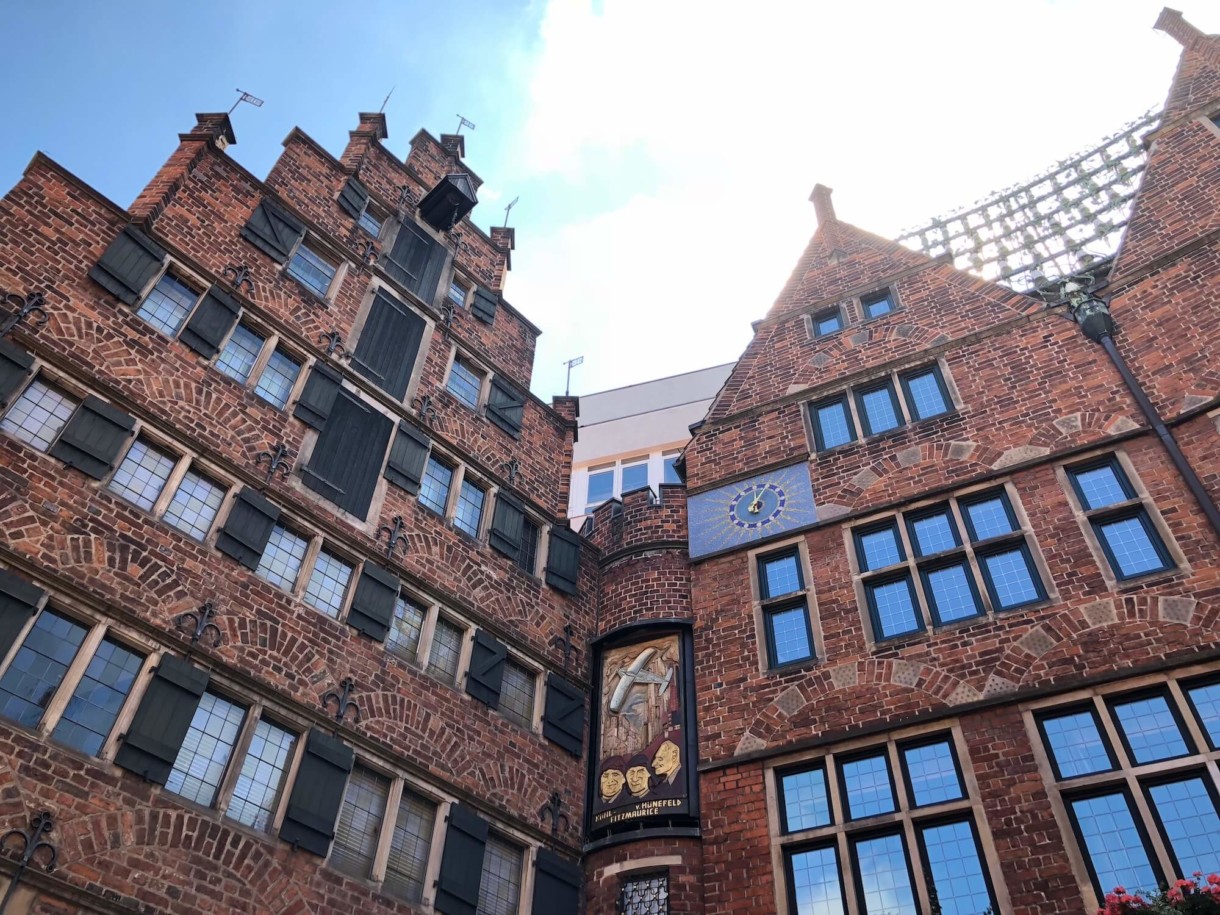 If you're a coffee lover as well, make sure to add a coffee shop to your list of places to visit in Bremen. In Germany, these places are called "Cafés" and can be found all over the city. For example, in the Schnoor quarter.
The so-called "Schnoor" quarter is the oldest part of Bremen with some houses dating back to the 16th or 15th century. The oldest house that we know of dates from 1402. It will only take you a few minutes to walk to the Schnoor quarter from Bremen's market square.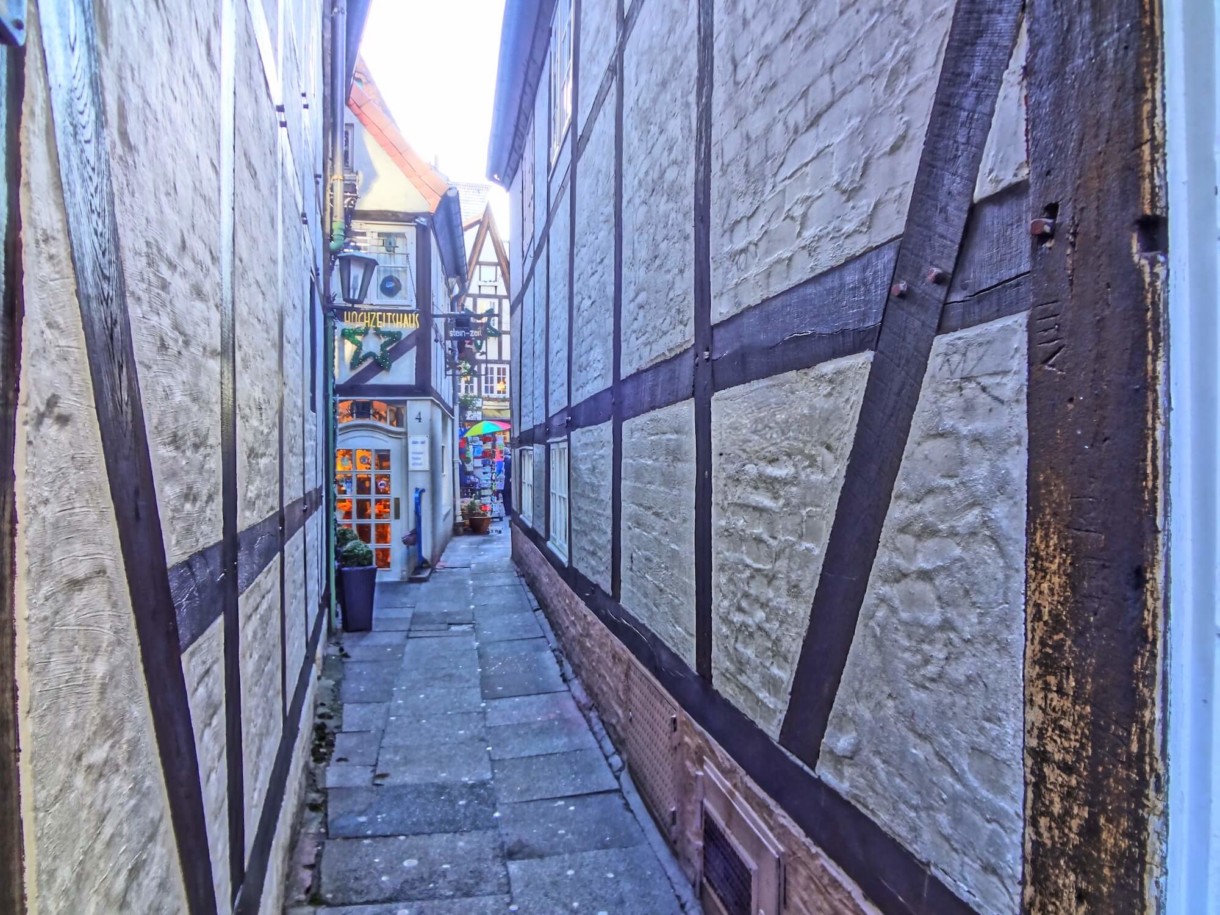 In the Schnoor quarter, you can also have your coffee with a slice of "Schnoorkullertorte". This is a cake made from "Schnoorkuller" – a hazelnut and nougat pastry that was invented in the Schnoor quarter by two brothers from Istanbul who run several cafes here.
My tip: The Konditorei Café Amtsfischerhaus (Schnoor 31) in the heart of the Schnoor quarter is a nice place to visit for coffee and "Schnoorkuller cake" in Bremen.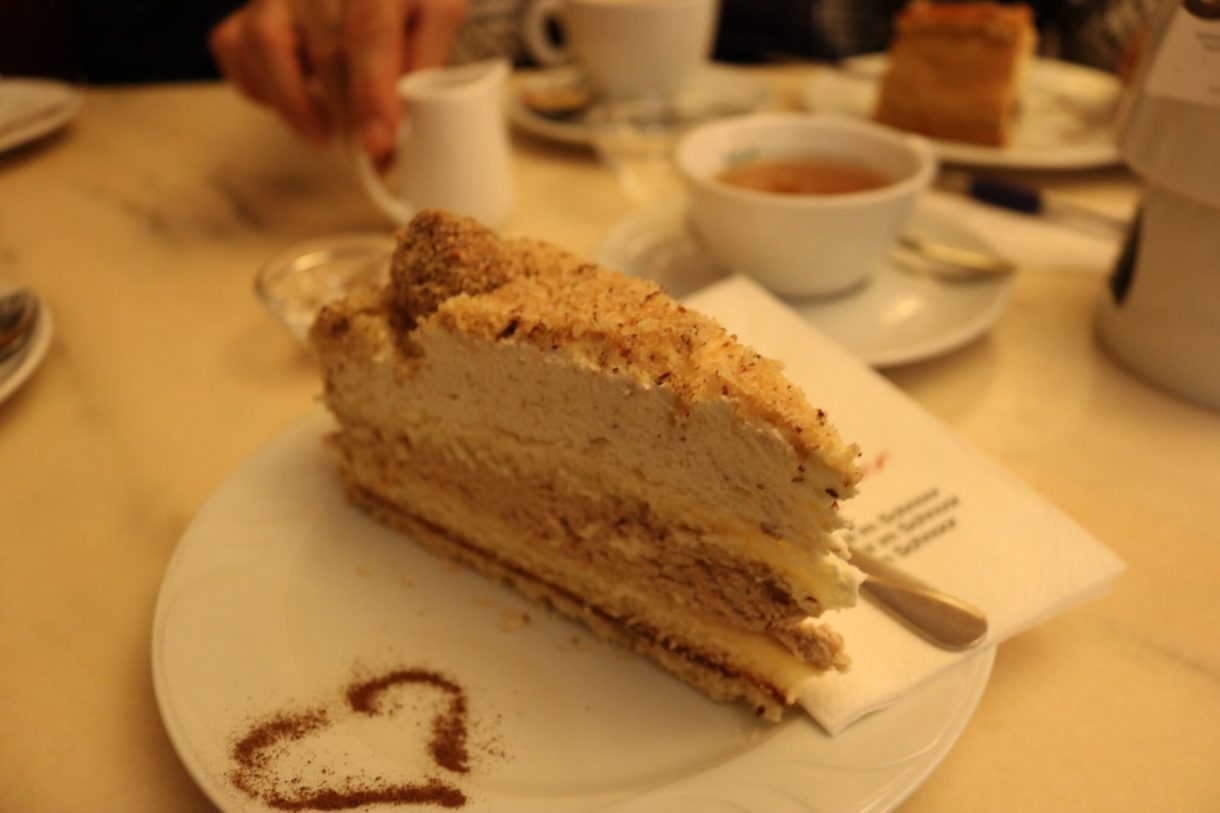 The Beck's Beer and its connection to emigration history
Another worldwide famous brand from Bremen is Beck's beer. The Beck's beer brewery was founded by Heinrich Beck (alongside two other businessmen) in 1873. Heinrich Beck was originally from the south of Germany. More precisely from Großeislingen (today: Eislingen/Fils) near Stuttgart in Baden-Wuertemberg.
In 1854, he emigrated to Indiana in the US. But then, he apparently became homesick and (among other things) really missed his German beer. Thus, he eventually immigrated back to Germany in 1864. When he came back, he chose Bremen in northern Germany as the strategic headquarters for his beer brand. Bremen and the river Weser and were not far to the North Sea. So from here, Beck could export his beer into all corners of the world.
Up until this day, Beck's beer remains one of the most exported beer brands worldwide. Haake-Beck beer is also part of the corporation.
Visit the Beck's beer brewery
Although Beck's beer today belongs to the Belgian beer corporation Anheuser-Busch InBev, the main brewery of Beck's is still in Bremen. Apart from being a working factory, the brewery can also be visited on a tour.
The Beck's beer brewery (Am Deich 20) is just about a 17-minute walk away from the medieval market square. It's a nice walk that will lead you along the river Weser and over a bridge.
For more about Beck's beer activities and how to book an English tour at the brewery, check out these Beck's beer tips by the Bremen Tourist Information.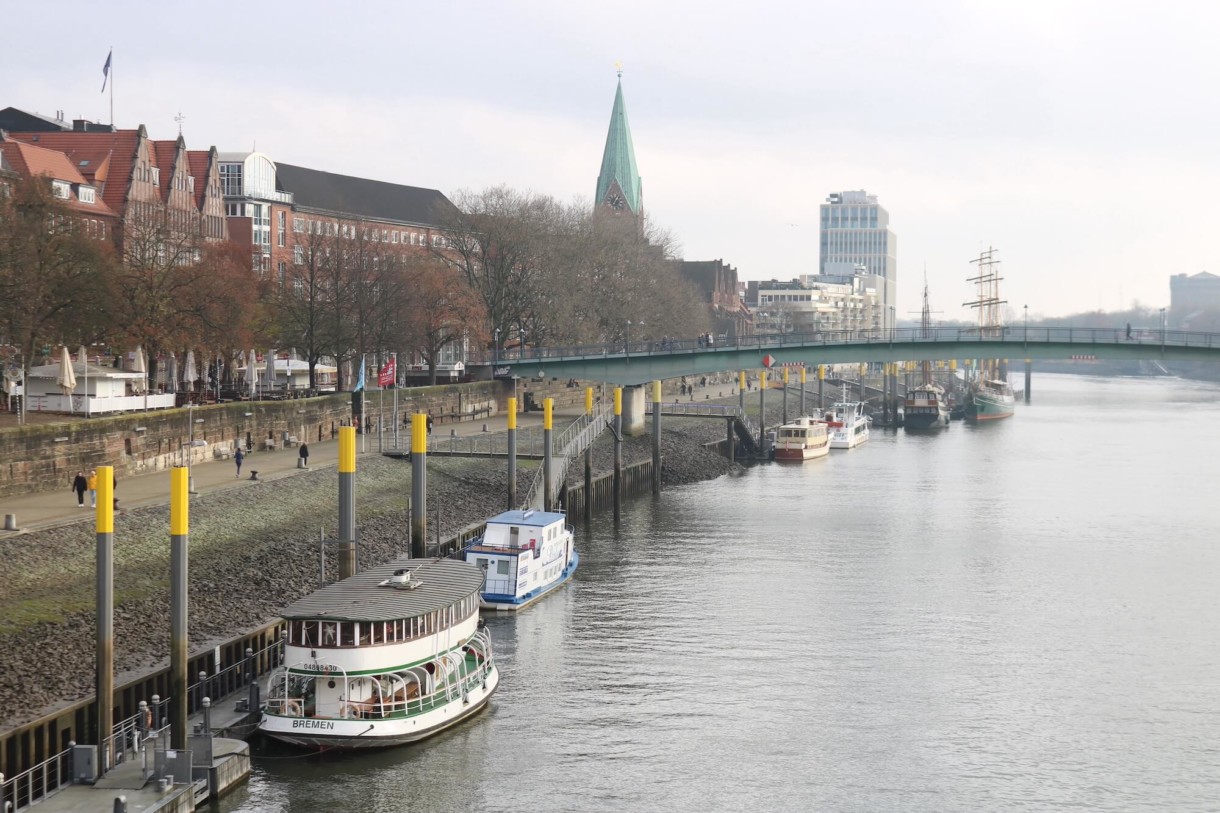 Fun Fact:
Have you ever noticed the key on the Beck's beer bottle? This was done to show the connection to Bremen as the beer's home base. The city of Bremen also has a key as its symbol in both its coat of arms and the red and white Bremen flag.
Apparently, the founders first wanted to use Bremen's whole coat of arms in their logo. This was rejected. Allegedly because the city did not want its coat of arms to be associated with alcohol. But in the end, the Beck's brewers were allowed to use the Bremen key in their branding. They just had to make one tiny change: The key had to show into the opposite direction than the key on the flag of Bremen.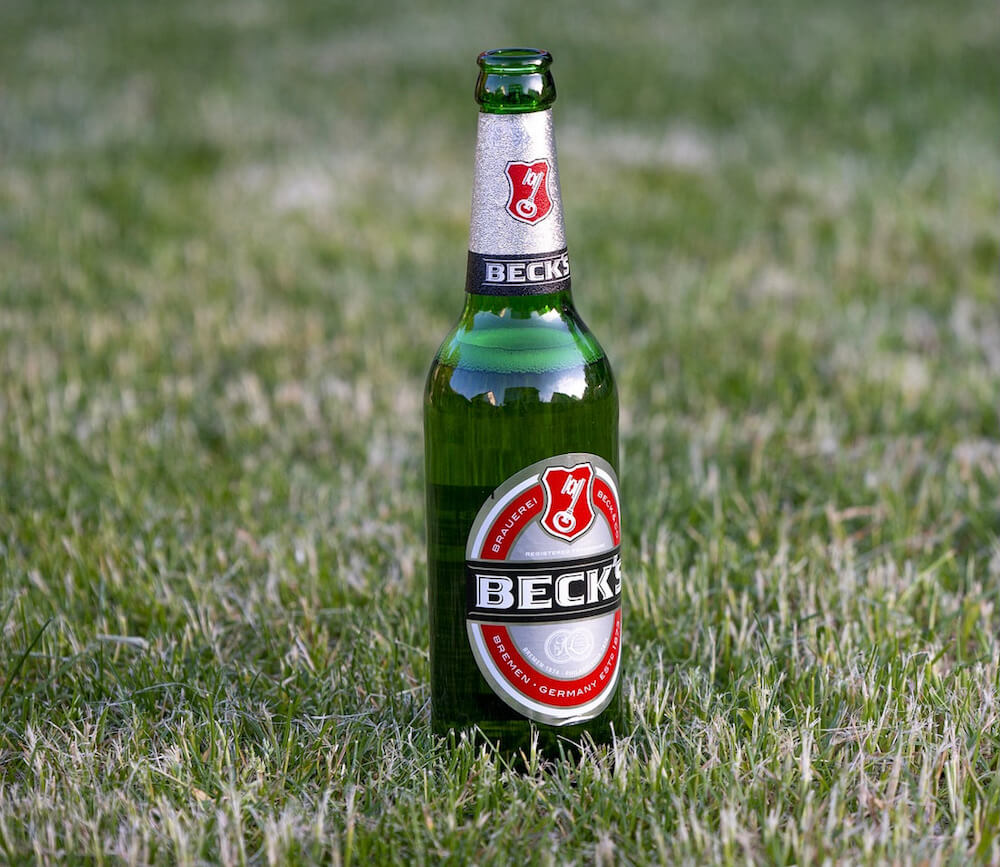 5. Taste… typical (north) German food
If the smell of beer and coffee has made you thirsty (and hungry), you have plenty of options in Bremen.
Since Bremen is located in northern Germany, the traditional cuisine here is north German cuisine, which features a lot of fish. After all, the sea is not far from here.
A good restaurant to get a taste for traditional (north) German food is the Ratskeller Restaurant (Am Markt). This restaurant is part of the Town Hall's wine cellar, which in fact houses the largest collection of German wines worldwide!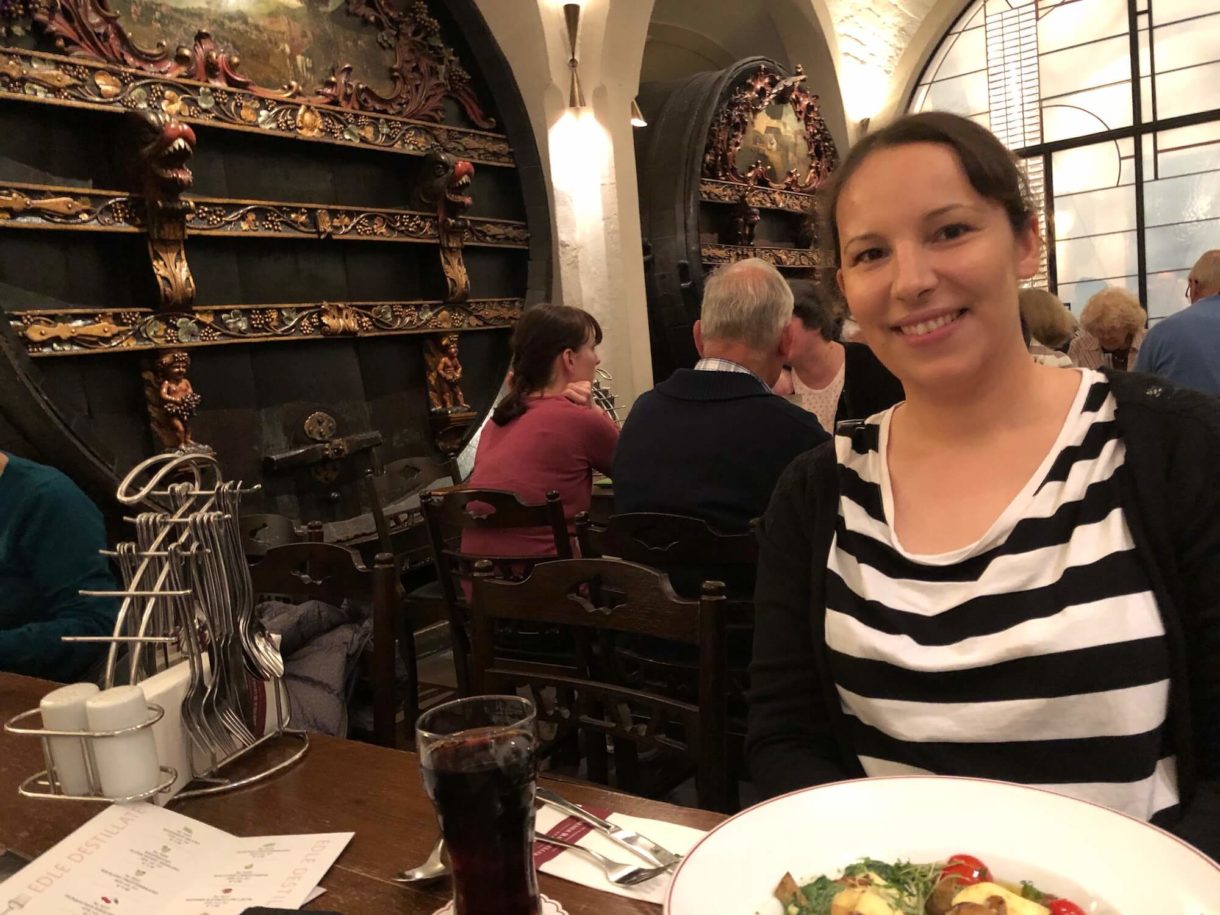 The Ratskeller Restaurant is located right next to the Bremen Town Musicians. Since it's located inside the 600-year-old town hall, it's also one of the oldest restaurants in all of Germany. Monday to Friday at lunchtime, they offer lunch deals. The menu for this deal differs every week.
Contrary to its reputation, modern German food is not that meat-based anymore and there are always vegetarian and vegan options available. I have actually been a vegetarian since I was 8 years old (so almost all my life). These days, many people, especially younger Germans, take this one step further and go vegan.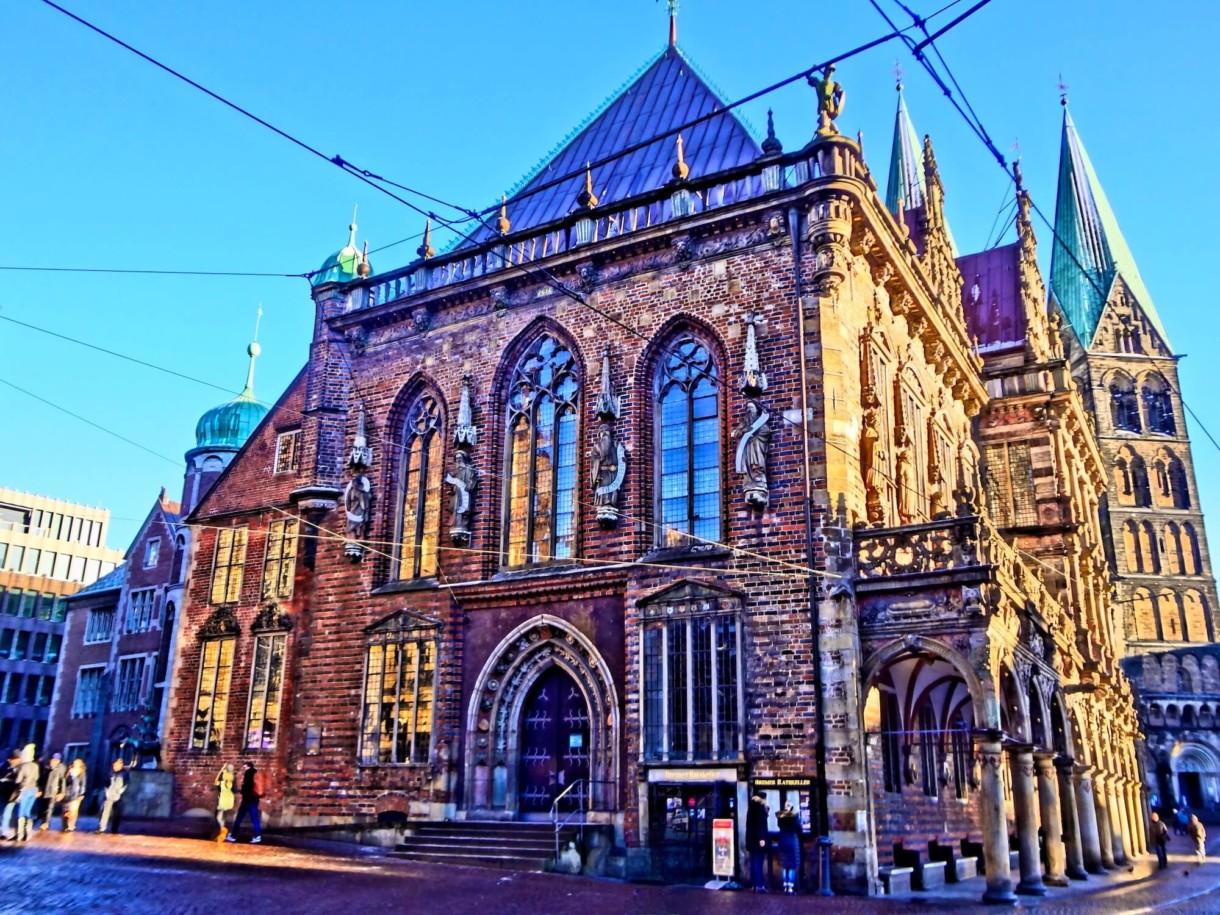 Dine on water
There are also two Restaurant ships which are permanently docked in Bremen. You will find these along the river Weser and the old harbor of Bremen called "Schlachte". This area, again, is only a short walk away from the medieval market square.
One of the Restaurant ships is called Alexander von Humboldt (Schlachte 1a) and serves traditional (north) German food. The other one is called Pannekoekschip Admiral Nelson (Schlachte 1). "Pannekoeken" is the Dutch word for "pancakes". Thus, on this ship, you can eat all kinds of giant Dutch pancakes (sweet and savory).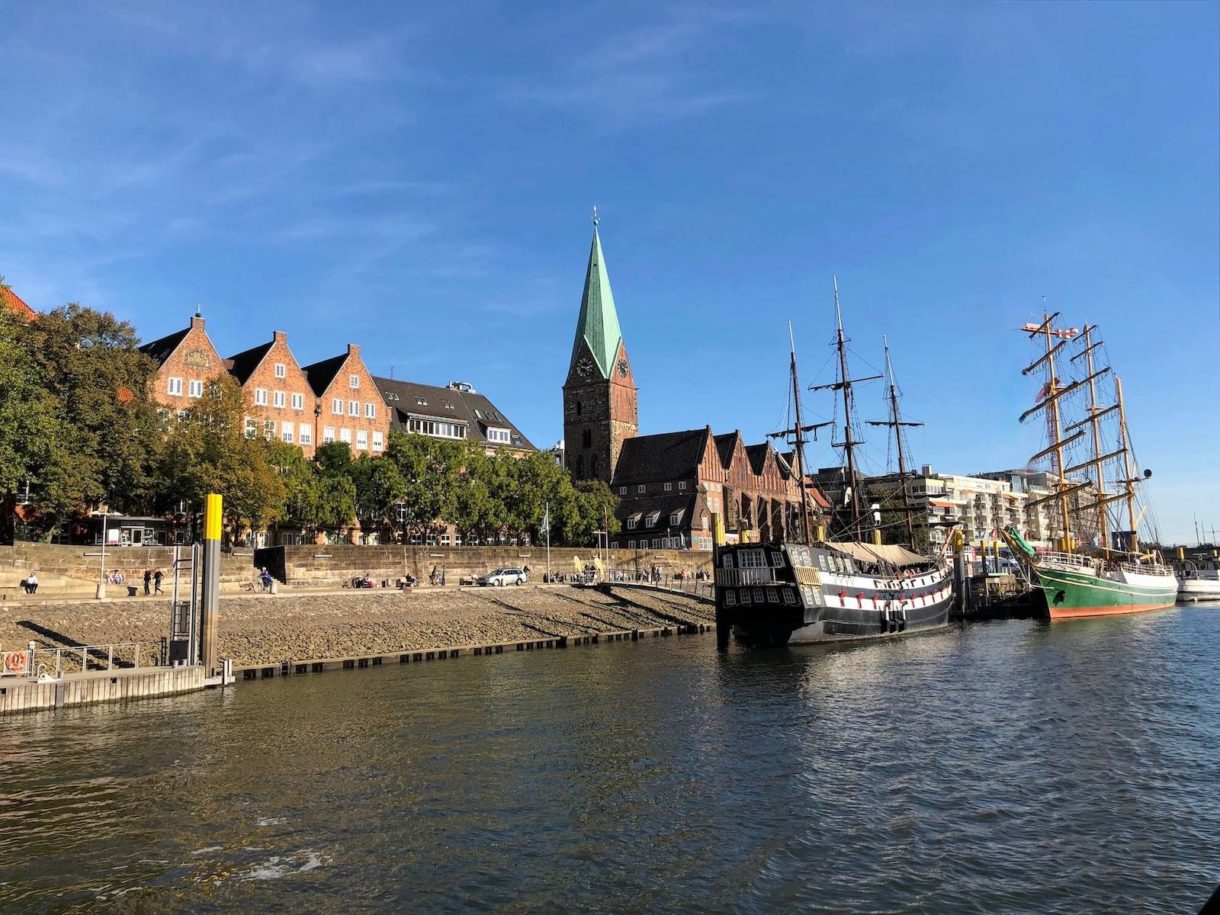 Bremen's restaurant ships and their connection to emigration history
Here, you can also get a little "taste" of what it must have felt like for your German ancestors to emigrate to America on sailing ships. But of course, this experience is much more comfortable these days than it would have been for your German ancestors back in the day.
Along the "Schlachte", you will find several other options for food from all around the world. For example:
If the weather is nice in the summer time, you can also sit outside here. Almost every restaurant at the Schlachte has a "beer garden". Because the restaurants' beer gardens are side by side, some people even say that the longest beer garden in Germany can actually be found in Bremen.
In the medieval Schnoor quarter, you will find several good restaurants, too. For example, the restaurant Becks in'n Snoor (Schnoor 34-36) located in a cosy old house that's typical for the Schnoor quarter.
The Teestübchen (Wüstestätte 1) might be called "tearoom", but it serves much more than just all kinds of very good tea. Located in an equally quaint old building, this restaurant also offers fabulous German breakfast, lunch and delicious cakes.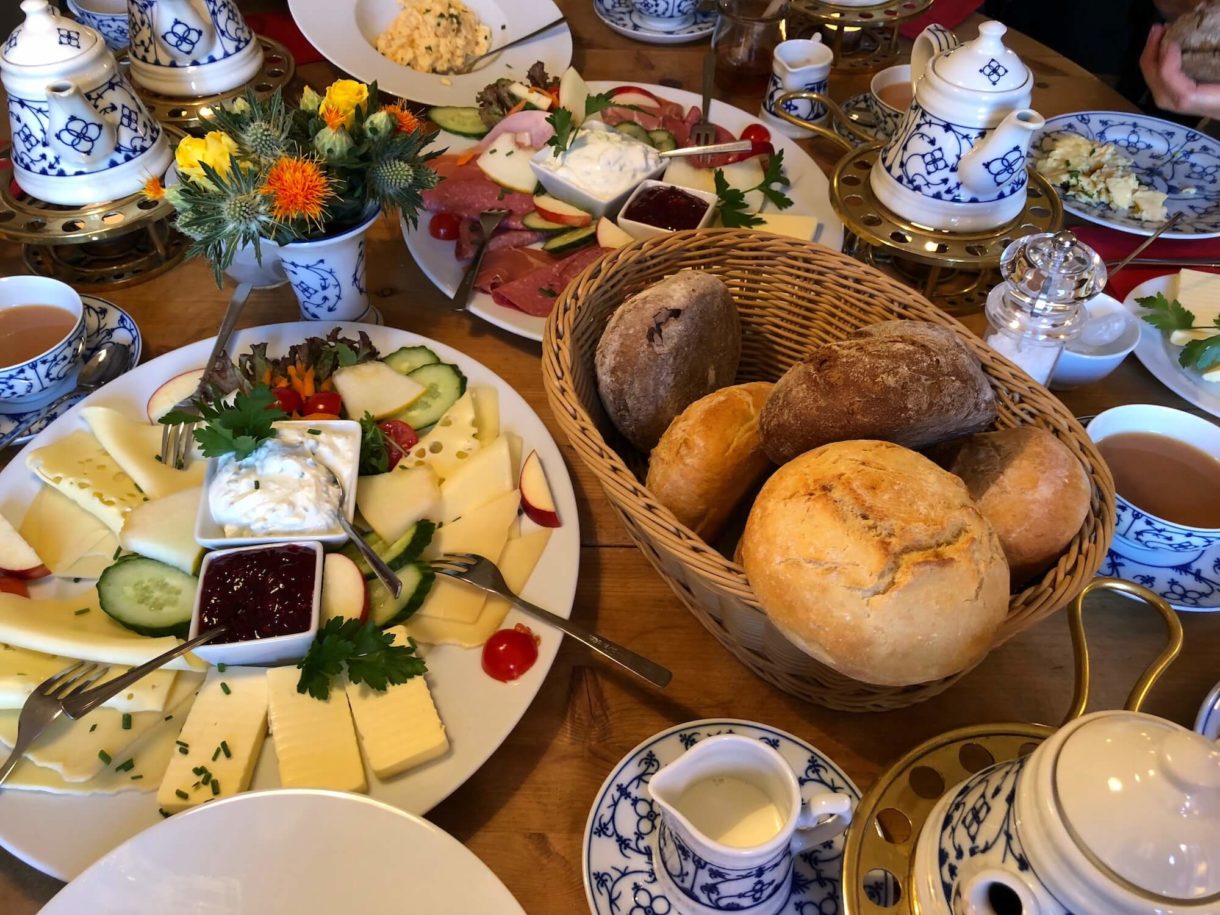 Fun Fact:
If you are a sausage lover and find yourself in Bremen, you should try a "Pinkel" Wurst. "Pinkel" sounds an awful lot like "pinkeln", which is the German word for "peeing". There are in fact several explanations why the "Pinkel" Wurst is called that. One of them is that the sausage is hung to dry out. While it is hanging, it loses water, and thus it looks like the sausage "pees".
A Pinkel Wurst is traditionally eaten with green cabbage. This, in turn, is a typical winter dish. During the cabbage season in winter (November-March), you will see many groups of friends going on "Grünkohlessen" (green cabbage walks). This is only a tradition in northern Germany, so you will not find that in southern Germany.
While people are on their way to a restaurant, many play a game, which is similar to bowling. There is usually a lot of alcohol drinking involved, too. So when people finally reach a restaurant for their meal, some of them might be pretty drunk.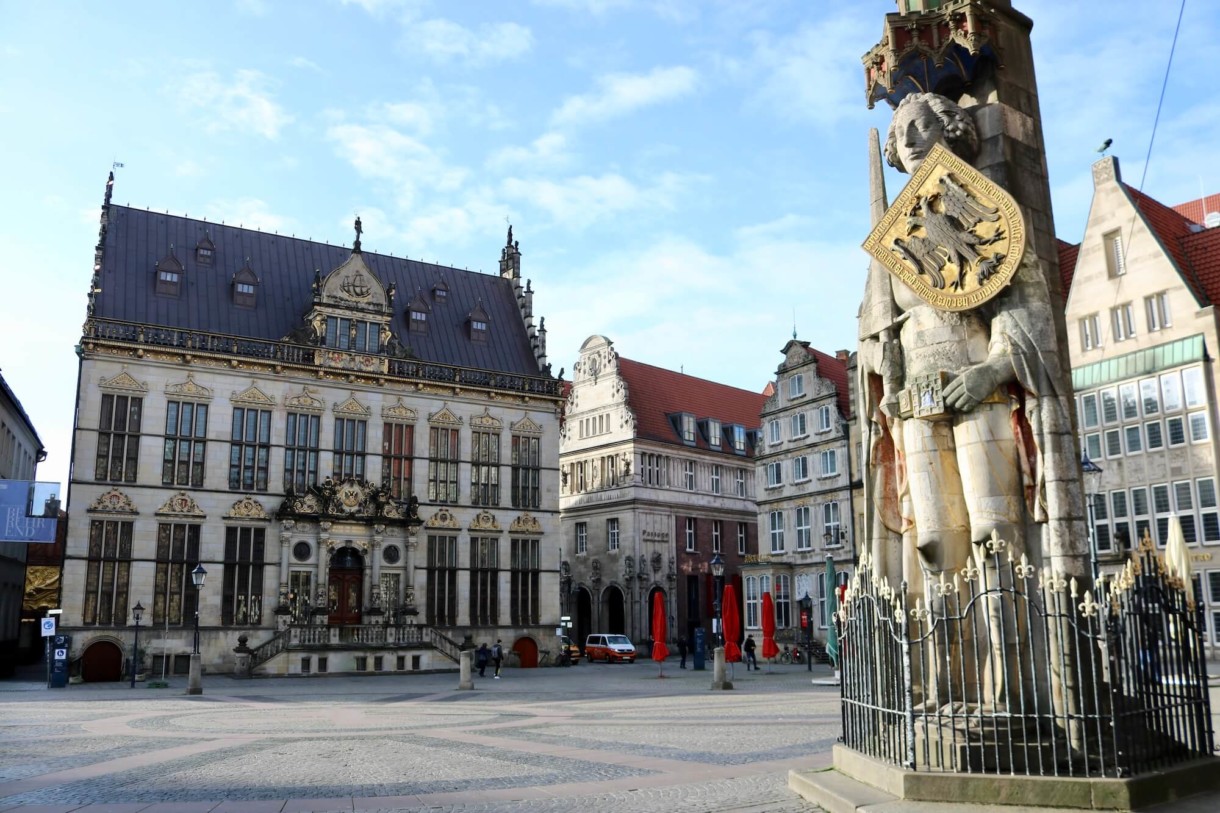 Further resources for planning your ancestry-inspired trip to Germany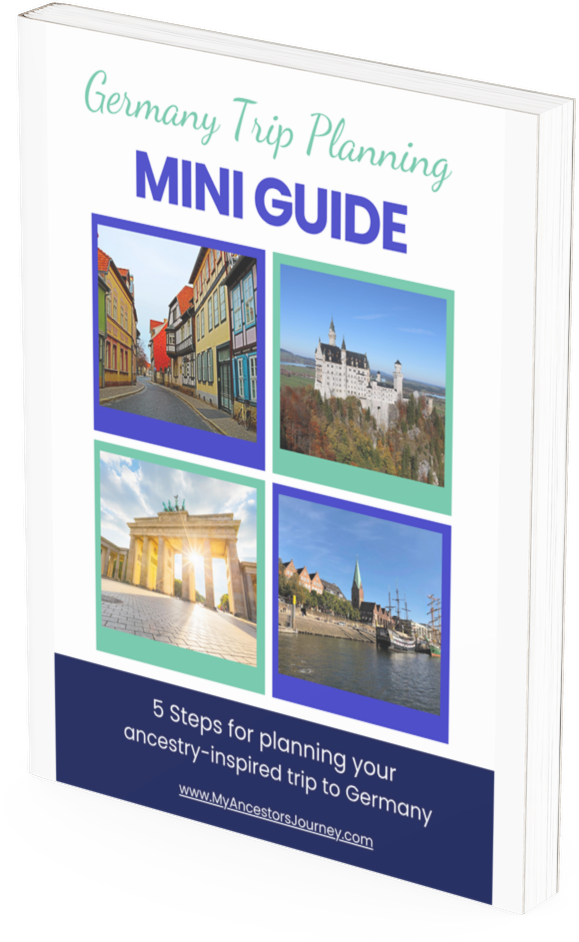 Start planning your family history trip to Germany and Bremen today by downloading our mini guide with 5 steps to plan an ancestry trip to Germany for 0 USD.
Unless otherwise credited, all photos by © Sonja Irani | MyAncestorsJourney.com